Nelson Mandela the man from prison to a liberator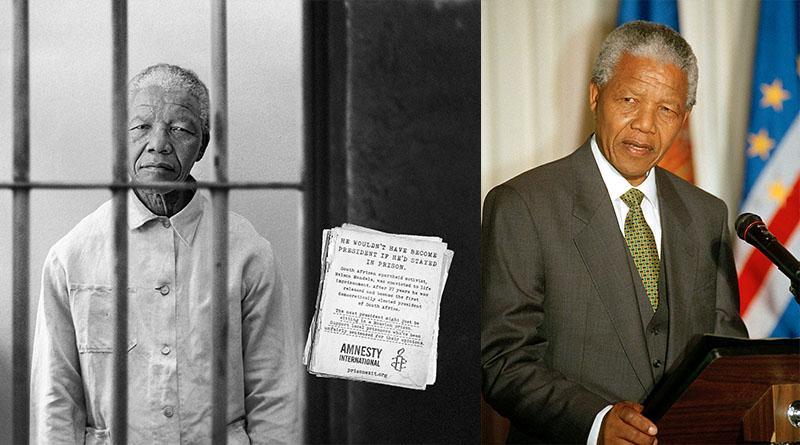 Nelson Mandela was a former President of South Africa and a Civil Rights leader. He was born on 18th of July 1918 and died on December 5 2013.
Nelson Mandela is one of the African leaders of awarded Nobel Peace Prize. He fought against Apartheid which was segregation of black people in South Africa and became a symbolic leader.
His full names are Nelson Rolihlahla Mandela, he was born in a place called Mvezo in South Africa. When he was still studying, his teacher gave him the nickname Nelson. Mandela's father was a traditional chief from Thimbu royalty in Mvezo.
Mandela went to school at the College of Fort Hare and attained his Bachelor's degree in law from the Unity of Witwatersrand were he met some of his friends who were against Apartheid.
Nelson Mandela became a political leader in the African National Congress (ANC). He did not like Apartheid and he wanted to end it but his protestors were killed and hurt by the government.
At one point he planned to bomb a certain building without hurting anyone thinking that his approach would work but he was identified as a terrorist and sent to prison for 27 years by the government of South African.
In 1990 Nelson Mandela was released from prison through international pressure.
Nelson Mandela was married three times and he was blessed with 6 children. In October 1944, Nelson Mandela married Evelyn Ntoko and they were blessed with two children but they later divorced in 1957. The mother of his children Evelyn passed away in 2004.
Nelson Mandela later married Winnie Mandela in 1958 and they were having two daughters but they for divorce in 1996. Mandela on his 80th birthday in 1998, he married Graça Machel.
When Mandela was released he went on with his campaign to end Apartheid in South Africa. His long life initiative paid him off when all races in South Africa voted for him to become a president in 1994. His swearing ceremony was done on May 10.
Nelson Mandela was a calm person and through his devotion, he managed to control rumored violence in the country. He was the first living person to be awarded Canadian Citizen.
On December 5 2013 Nelson Mandela died at his home in Johannesburg South Africa at the age of 95. His ceremony was done on 15 December 2013 in Qunu in the Eastern Cape Province, where his body was buried. The ceremony was attended by all the African leaders and many world leaders.
Nelson Mandela was the first non-British citizen to be honored by Queen Elizabeth in thanksgiving service at Westminster Abbey in early 2014.  He will always be remembered.