Remembering Eugene Jaques Bullard, the first black American military pilot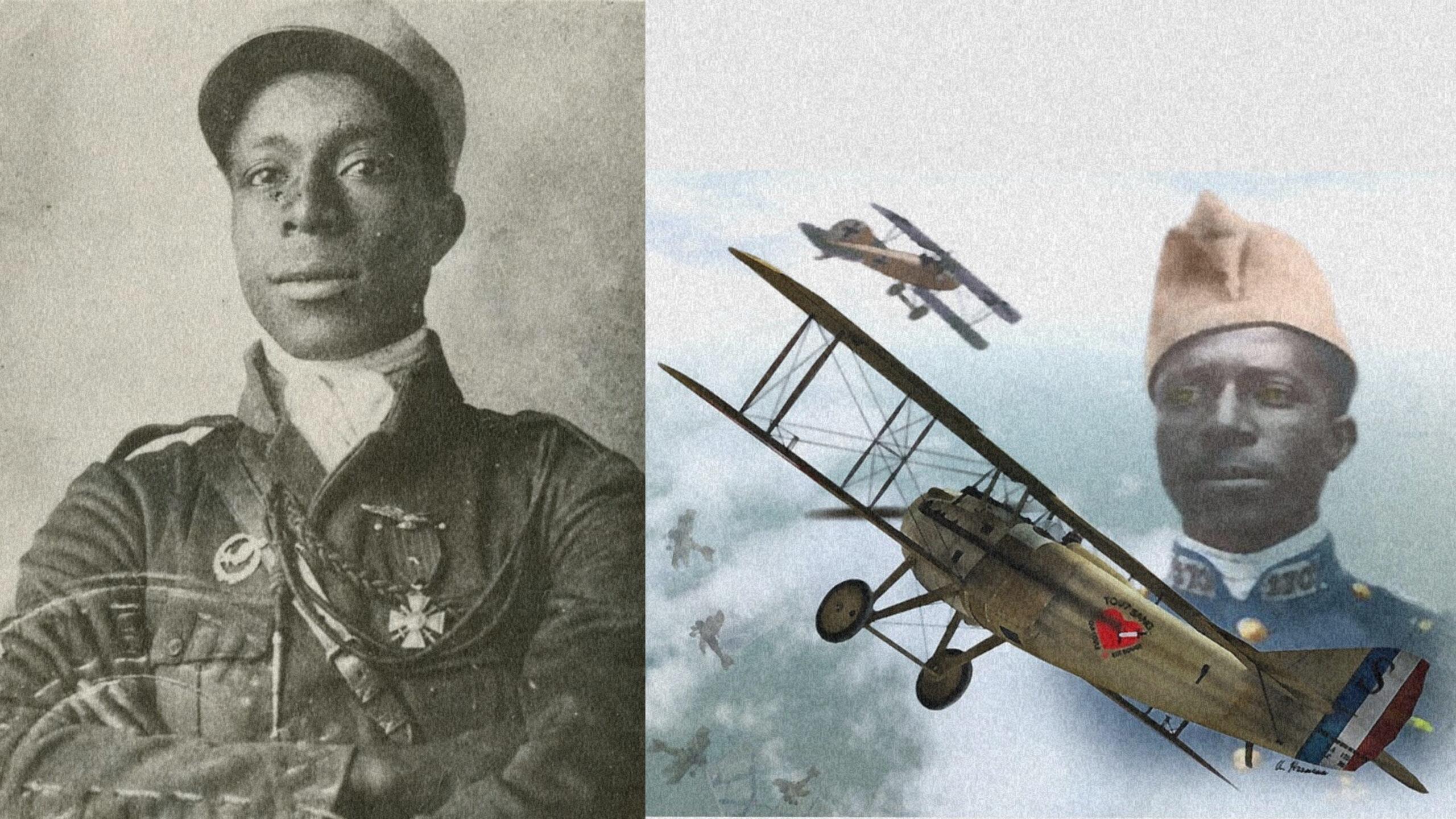 Originally born in the USA, Eugene had decided on his eleventh birthday that he would run away to France, where he could escape racial injustice.
A boxer and talented jazz musician, he made his way to Europe and was given the French nickname "L'Hirondelle noire", meaning Black Swallow. In 1914, when the WWI started, he served under France. Bullard received his wings in May 1917 and fought until WWI ended.
Bullard attempted to join the U.S. Air Service, but was not accepted  and was rejected because of the racial prejudice that existed in the American military during that time.
He was removed from the French Air Force after an apparent confrontation with a French officer. He volunteered again for France during WWII, but was seriously wounded by an exploding shell in 1940, returning to the US.
Bullard received 14 decorations and medals from the government of France. On October 12, 1961, Bullard passed away, and is interred in the same cemetery as his friend, Louis Armstrong, in Queens, NY.
In 1989, he was posthumously inducted into the inaugural class of the Georgia Aviation Hall of Fame. In 1994 – Bullard was posthumously commissioned a second lieutenant in the United States Air Force.
In October 2019, the Museum of Aviation in Warner Robins, Georgia erected a statue in Bullard's honor.