Nana Yaa Asantewaa, the great African woman who fought men with guns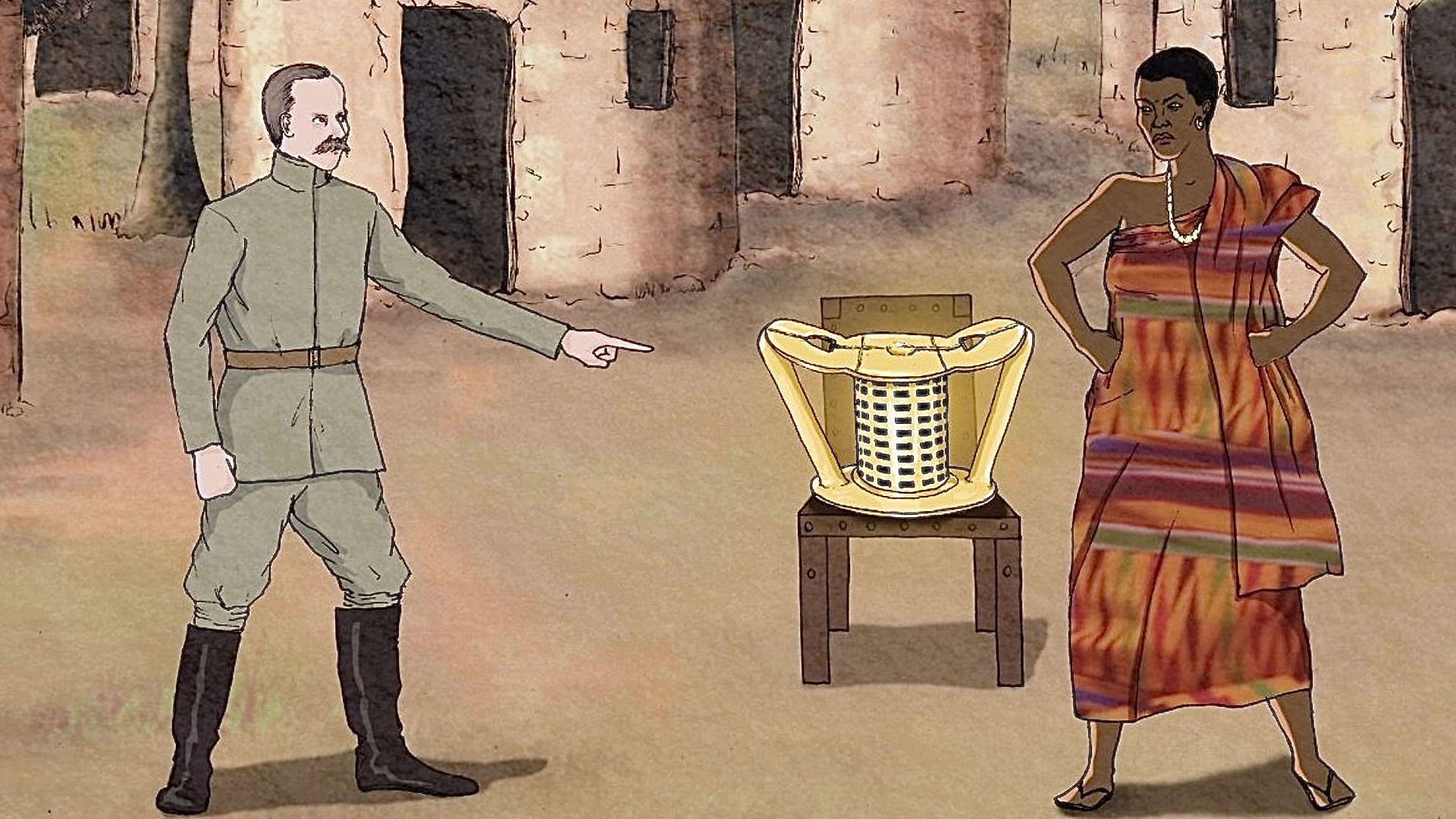 Yaa Asantewaa was a Ghanaian warrior queen, born around 1840, who rose up to lead an army against the invading British. She was a successful farmer and mother.
She was an intellectual, a politician, human right activist, queen and a leader. Yaa Asantewaa became famous for leading the Ashanti rebellion against British colonialism to defend the Golden Stool.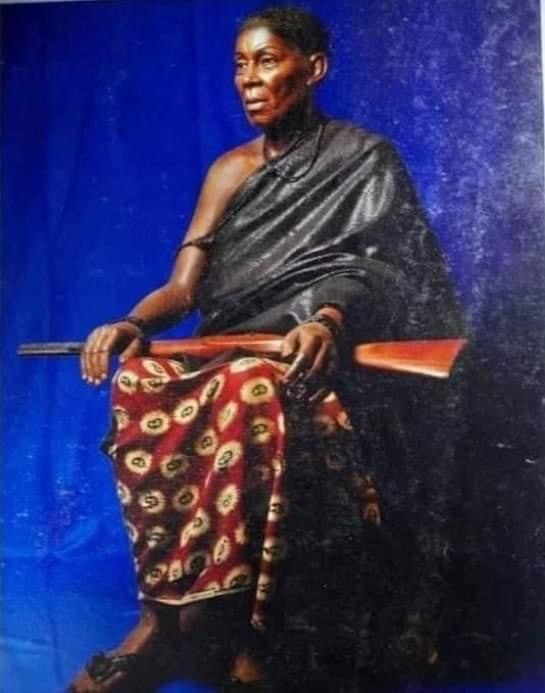 As the Queen Mother, Asantewaa held many responsibilities, including being the Gatekeeper of the Golden Stool. The Golden Stool is an emblem of the Ashanti kingdom, cultural system, and power.
In 1896, the Ashanti peoples began to rebel against the British presence in their lands and the British attempt to construct the "Gold Coast" colony. To retaliate, the British captured and exiled Asantehene Prempeh I, King of the Ashanti, and Asantewaa's grandson Kofi Tene, who was also a powerful leader. The British removed the king and other Ashanti leaders to the Seychelles Islands in an effort to acquire the Golden Stool.
While remaining leaders within the community debated on how to best respond to the British threat, Asantewaa held her ground and rallied the troops. Her leadership and passion led to her role as Commander in Chief of the Ashanti army. In turn, the Anglo-Ashanti wars' fifth and final war against the British became known as the Yaa Asantewaa War of Independence (or the War of the Golden Stool), which began on March 28, 1900.
That conflict began when British representative Sr. Frederick Mitchell Hodgson sat on the Golden Stool.  Since the Stool was not a throne, when Hodgson's act became known, Yaa Asantewaa le.d the rebellion which resulted in the d.eath of 1,000 British and allied African soldiers and 2,000 Ashanti.  Both totals were higher that the d.eaths from all previous wars between the Ashanti and the British combined.
She was captured and sent on exile to the Sychelles  Yaa Asantewa die.d in exile on the 17th of October 1921. Yaa Asantewa's War was the last major war led by an African woman. To date, she is honored in Africa as one of the greatest African women. Her body was later returned to Ghana were she was given a befitting burial.