Bodi tribe hosts annual 'fat man' contest to celebrate their new year in June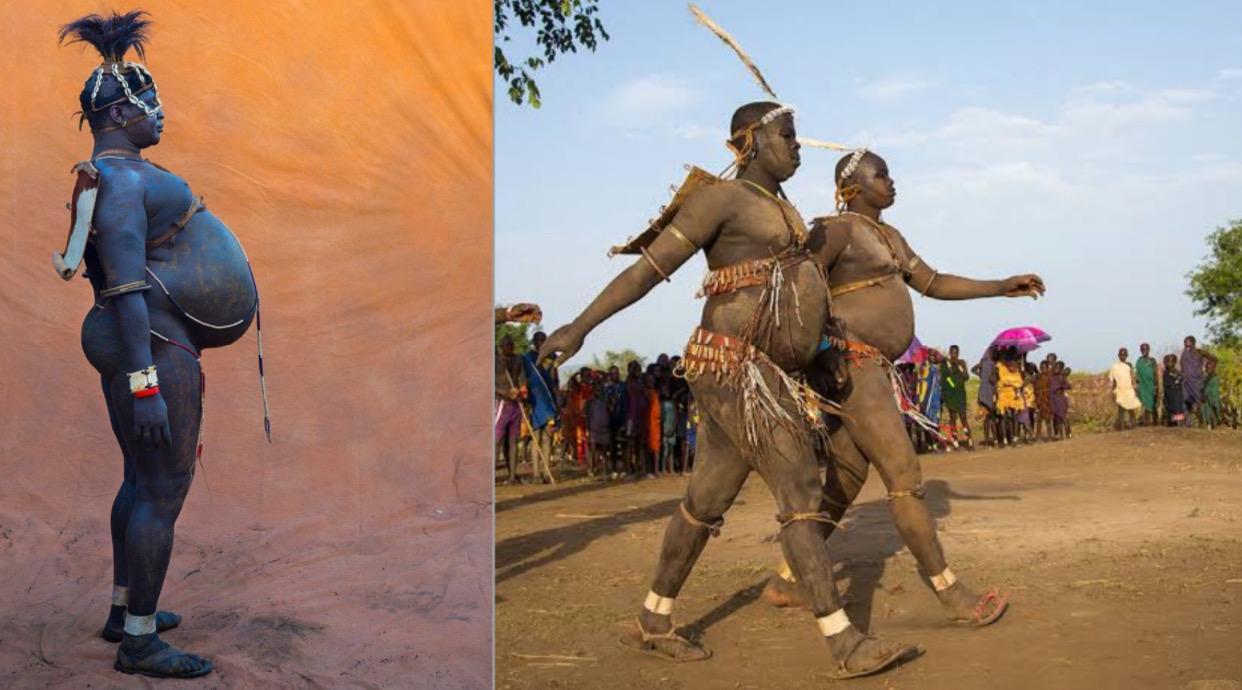 The tribe of Bodi has a small population occupying approximately 1900 sq.km and resides close to the river Omo. They also border Mursi tribe.
These tribes, though similar in different African cultural traditions, sometimes clash. Bodi as a tribe they are a group of people that rely largely on their livestock.
They are also key farmers engaged in cultivating sorghum , maize and coffee along Omo river banks. "Ka'el," meaning "fat men's holiday."
The year begins in June, in their traditional calendar. And the Ka'el Tradition is observed in the celebration of the new year.
The ceremony tests the male contestant's body fat and rewards the winner with no more than the people's prestige and adulation (similar ceremony can also be used in South Sudan's Dinka tribe).
Each of the Bodi tribe's 14 clans is expected to produce a male contestant who is unmarried ahead of the new year competition.
Those unmarried men take one of the strangest moves in fattening up for 6 months. They feed on fresh milk, and blood.
They are not supposed to participate in any physical activity for the entire 6-month duration. Because of their heavy intake of honey, Bodi men are obviously already overweight now this ritual helps to add on the extra weight.
They're also not permitted to have sexual intercourse or leave their huts during this period. The women bring them milk every morning. In particular, the first bowl of blood is between 1-2 litres.
Some can find it difficult to finish it, and end up giving up. Your opinion is as valid as mine … it is likely not a sweet journey like this.
Those fattened men leave their huts on the day of the Ka'el ceremony for the first time since the competition. They show their physical abilities before the elders of the society who act as judges with their bodies covered with clay and Ashes.
The fat Bodi men usually spend hours running around a sacred tree under the sun. To celebrate it, they dance, drink, sing, and the fat men who have been drinking a lot of milk for months are competing, wearing the odd headdress made of feathers and beads.
The people of Ethiopia do not slaughter their animals. So the sacrificial cow is killed first with a sacred stone for the celebrations, and then slaughtered.
This is their common belief that thus killing the cow helps conserve the "nourishing" blood that is saved for the ceremony.