Ethiopia celebrates New Year in September. Seven to eight years behind rest of the world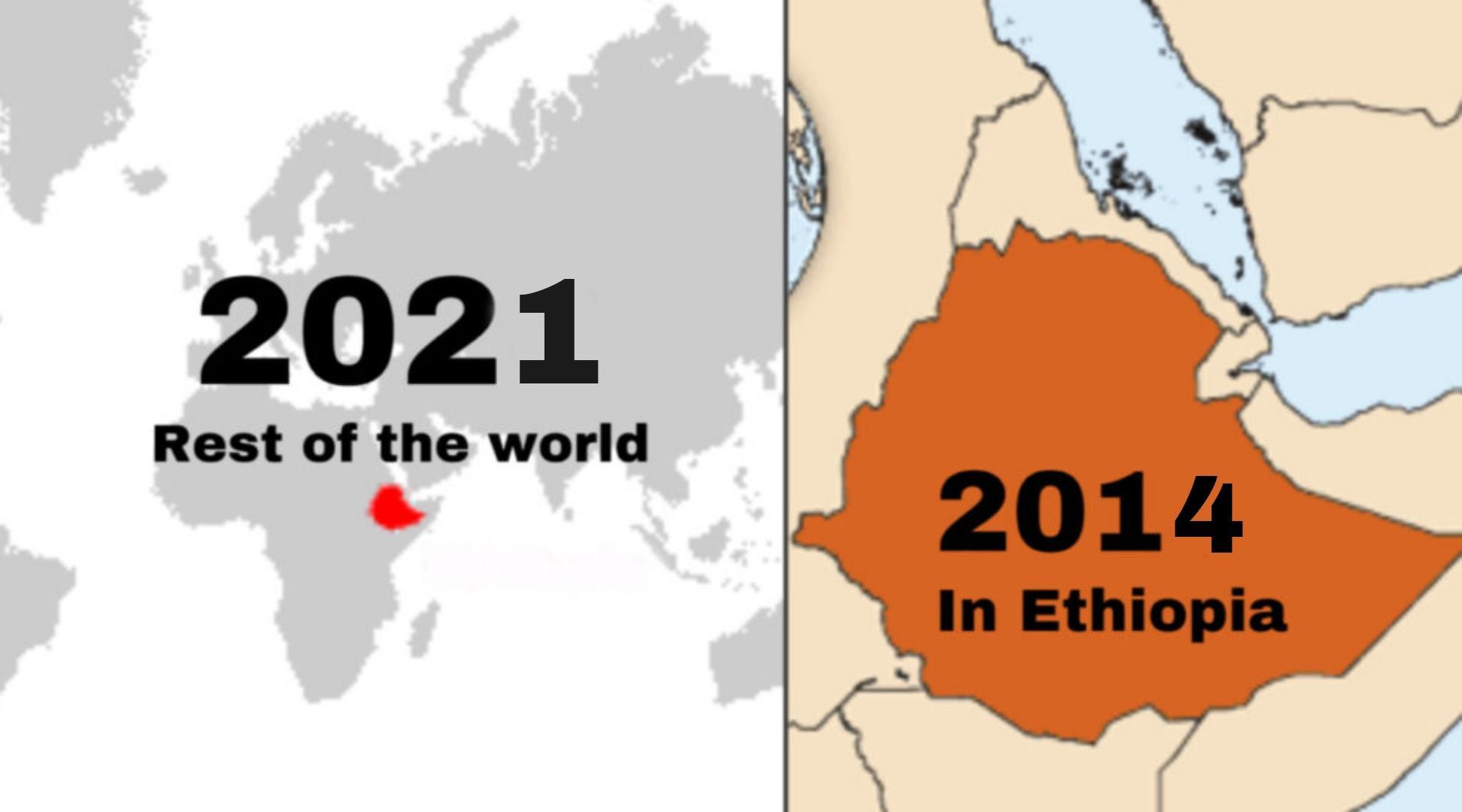 Enkutatash is a public holiday in coincidence of New Year in Ethiopia and Eritrea. It occurs on Meskerem 1 on the Ethiopian calendar, which is 11 September (or, during a leap year, 12 September) according to the Gregorian calendar.
Celebrations
Relatives especially family members gathered and eat meals prepared by chicken's meat natively called doro wat.
Invitations and wishing farewell to relatives and friends.
This holiday is based on the Ethiopian calendar. It is the Ethiopian/Eritrean New Year.
Large celebrations are held around the country, notably at the Ragual Church on Entoto mountain.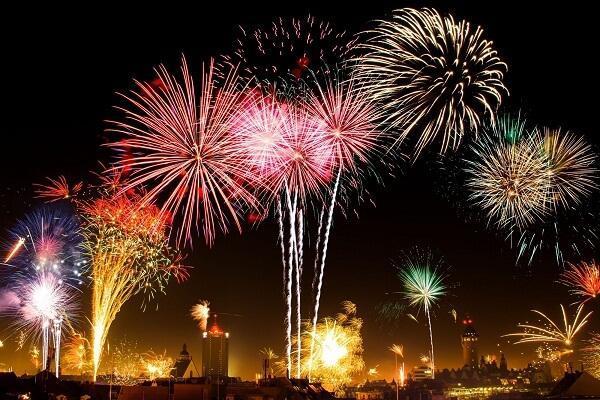 According to InCultureParent, "after attending church in the morning, families gather to share a traditional meal of injera (flat bread) and wat (sauce).
Later in the day, young girls donning new clothes, gather daisies and present friends with a bouquet, singing New Year's songs."
According to the Ethiopian Tourism Commission, "Enkutatash is not exclusively a religious holiday.
Modern Enkutatash is also the season for exchanging formal new year greetings and cards among the urban sophisticated – in lieu of the traditional bouquet of flowers."
The Ethiopian counting of years begins in the year 8 of the common era. This is because the common era follows the calculations of Dionysius, a 6th-century monk, while the non-Chalcedonian countries continued to use the calculations of Annius, a 5th-century monk, which had placed the Annunciation of Christ exactly 8 years later.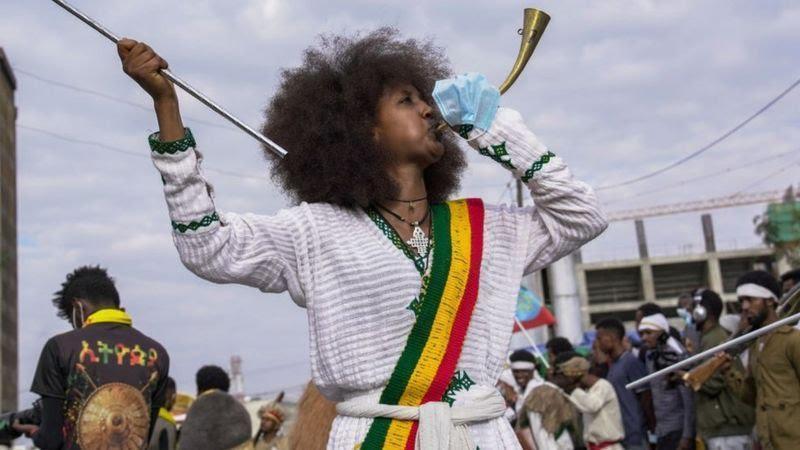 For this reason, on Enkutatash in the year 2021 of the Gregorian calendar, it became 2014 in the Ethiopian calendar.