Queen Pokou: founder of Baoule tribe, sacrificed her son to save her people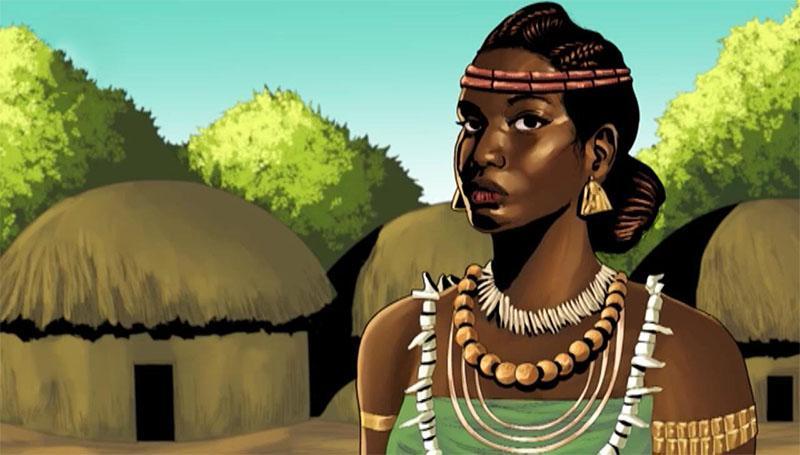 Around 1770, Abla Pokou led her people from modern-day Ghana to the Ivory Coast, where she formed the Baoule nation. According to legend, she sacrificed her son to the river in order for her people to cross.
Abla Pokou was born in the early eighteenth century. She was the niece of King Osei Tutu, the co-founder of Ghana's Ashanti Empire. A power conflict erupted after his death, and Dakon, Abla Pokou's second brother and one of the heirs to the throne, was killed. Abla Pokou fled for her life and the safety of her family.
Abla Pokou fled to Dakon with all of his faithful subjects, refusing to watch Opokou Ware ascend to the throne. She assembled a large caravan and led the people to what is now known as Ivory Coast.
When Queen Abla Pokou and her followers reached the Comoe River, tradition has it that they couldn't travel any further because the Comoe River forms a natural border between Ghana and the Ivory Coast.
Because of the persistent rains, the river was at its maximum level, making it extremely impassable. The river gods need sacrifice in the form of a child from the noble bloodline to cross the river, according to Queen Abla Pokou and the wise man who accompanied them. As a result, Abla Pokou threw her infant into the river, where he disappeared in the swells.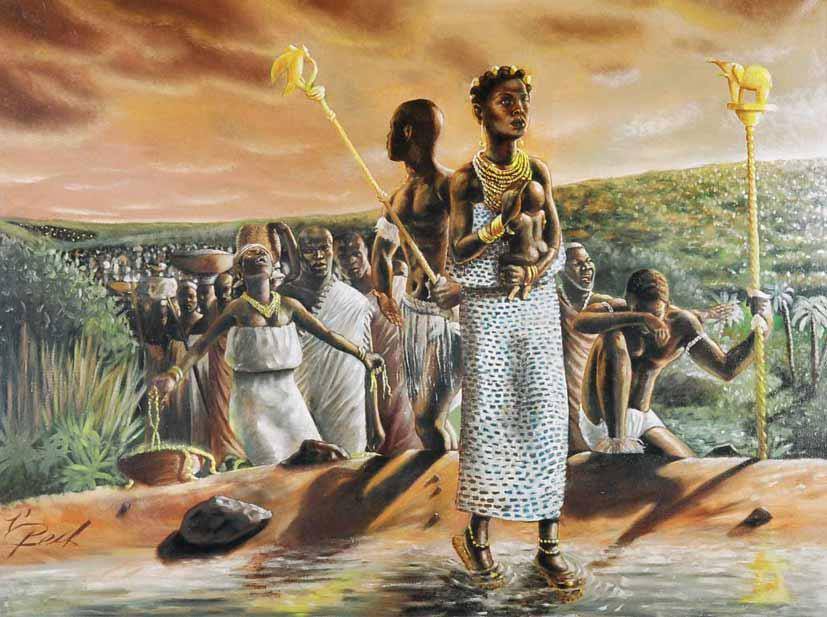 Despite this, folklore has it that something miraculous occurred: the trees on the bank bent their trunks to form a bridge. Another tale claims that huge hippopotamuses arose and formed a walkway for Abla Pokou and her group to cross the river.
Abla Pokou cried to her companions after the crossing, "Bâ wouli," which means "The child is dead." The Baoule ("ba wouli") people of modern-day Ivory Coast may have gotten their name from this phrase.
Professor Kouame Rene Allou told media, "Queen Abla Pokou probably did not sacrifice a child." "There are often times of the year when the Comoe river is so low that you may ford it, due to rocks that show on the surface," according to other accounts. This is most likely what the Baoule did.
Queen Abla Pokou lived in Namounou, a village in Bwake not far from Akawa. Namounou means  "Look after the mother."
Sadly, when the queen died, the settlement of Namounou became abandoned. She was buried in the N'draba River. She was succeeded by Akawa Boni, who settled in Sakassou.
Legacy of Queen Abla Pkou
In Ghana and the Ivory Coast, Queen Abla Pokou is still honored in oral and written literature, but portrayals of her are hard to come by today.
Apart from a metal statue on Abidjan's République Square, there is no memorial or museum dedicated to her. Some fashion designers, on the other hand, have designed styles that feature Queen Abla Pokou.