Zimbabwe launches Gold Coins to be used as legal tender in place of the dollar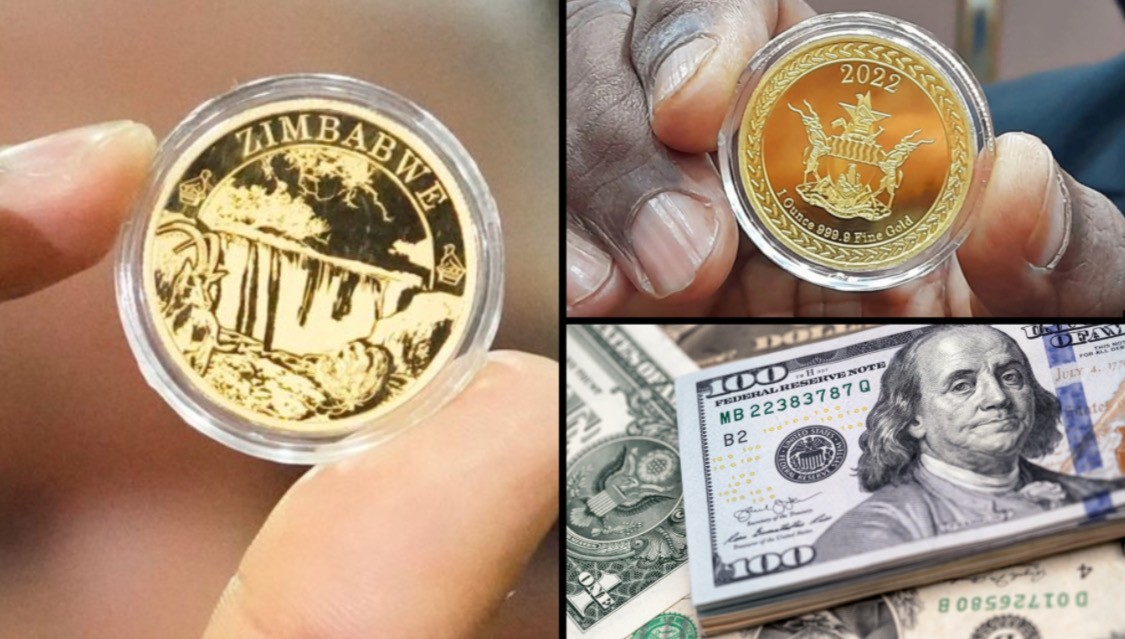 Zimbabwe has introduced gold coins that are accepted as currency there. Zimbabweans will purchase the Mosi-oa-Tunya coins to trade both home and internationally. The coin is convertible to cash due to its "liquid asset character."
"The government is trying to moderate the very high demand for the US dollar because this high demand is not being matched by supply," says Zimbabwean Economist Prosper Chitamabara. The measure was taken to equally deal with the growing inflation.
The currency has a 22 carat purity, according to financial specialists. The authorities explained the pricing system, which has sparked the interest of many, saying that it will be priced based on the price of an ounce of gold on the world market plus 5% to cover manufacturing and distribution costs.
The Mosi-oa-Tunya coin was priced at USD 1824 at the time of its debut on Monday. Because it's affordable for those who are less fortunate, this has raised concerns. However, authorities claimed that the coin's moderation and stabilization will benefit the general public.
"For the common man, there is not really much to benefit from this, especially if you don't have access to cash…the expectation is that indirectly it will benefit the ordinary person through moderating of the prices," Mr Chitamabara said.