Wakanda Forever: Marvel Studio releases trailer, honors king T'Challa (video)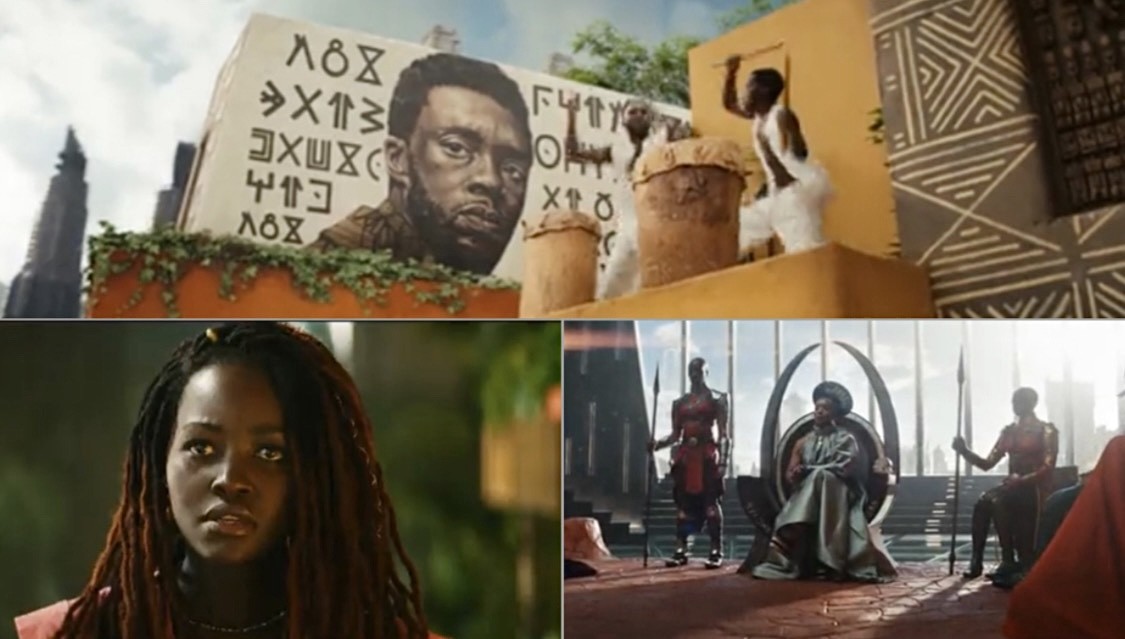 Marvel Studios has released the much expected second edition of the hit movie, "Black Panther: Wakanda Forever" which is scheduled to be aired in November this year. The action-filled trailer came with a mix of sympathy as the king was duly honored.
The late Chadwick Boseman who starred as T'Challa in the first version released in 2018, was set upfront with his legacy celebrated amidst emotional scenes with Bob Marley's "No woman No cry" sounding flakes of sympathy in the background.
The short trailer featured African themed drumming, depicting the culture of the fictional African country with incredibly advanced technology. Stars such as award winner, Lupita Nyong'o who starred as Nakia, Letitia Wright, who starred as Shuri, among others were marshalled for what looks nothing short of a masterpiece.
The trailer which clearly shows an interplay between the king's family coping with his demise equally shows strength for Wakanda where its gallant defendants battle for the city. The short teaser hit movie lovers differently, drawing lots of reactions in anticipation for the actual release date for the movie.
https://twitter.com/marvelstudios/status/1551014898003365888?s=21″>https://twitter.com/marvelstudios/status/1551014898003365888?s=21