Mbappe played for France after he was required to pay Cameroon before playing for them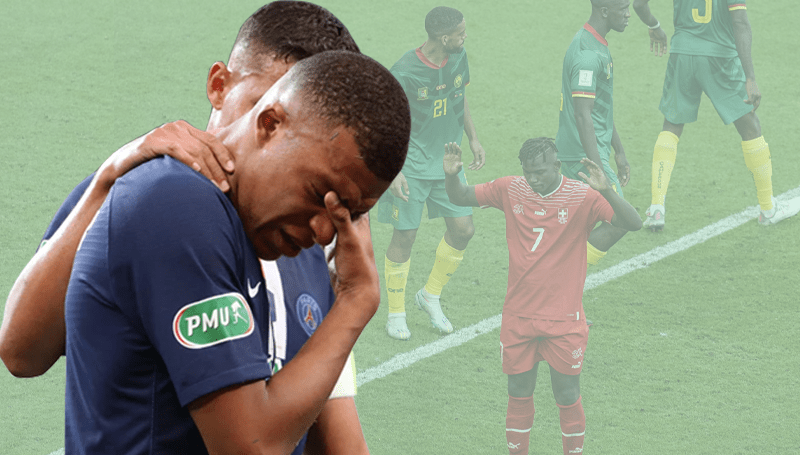 The father of France striker Kylian Mbappe has recounted the events that led to his son being forced to play for "Les Blues" rather than Cameroon.
The father blamed the Cameroonian Football Association for the corruption.
Despite being born in Paris to a Cameroonian father named Wilfried and an Algerian mother, Mbappe attempted to play Senior National Team Football for Cameroon, the country from which his father is originally from.
In 2018, Wilfried claimed that a Cameroon FA official demanded payment before allowing his child to join the Indomitable Lions squad.
"At first, I wanted my son to play for Cameroon, but someone at the Cameroon Football Federation charged me money that I didn't have to make him play," he explained. "The French charged nothing."
Being a member of the national team is a privilege, according to Kylian's father, and players should not be paid to represent their country.
"I am not a Cameroonian; I am a French man," Kylian mbappe said, supporting his father's corruption claim against the Cameroonian National Team. My father contacted FACEFOOT at the start of my career, when I was still in the shadows, to give me a chance to play for the Cameroon national team; they demanded a large sum of money from us in order for me to be able to play for the team. My father, disgusted by their behavior, then fled to France. This France gave me the opportunity to show the world what I am capable of. Today, I am one of the most expensive players in the world, and Cameroon refers to me as having a nationality that is not mine. "I am French and will remain so."
According to reports, Mbappe has now scored 7 goals in just his second World Cup appearance for France, breaking Thierry Henry's record.
Facts show that corruption is rampant in national team call-ups in Africa, where merit is not taken into account.