Gabon Army cancels elections and seizes power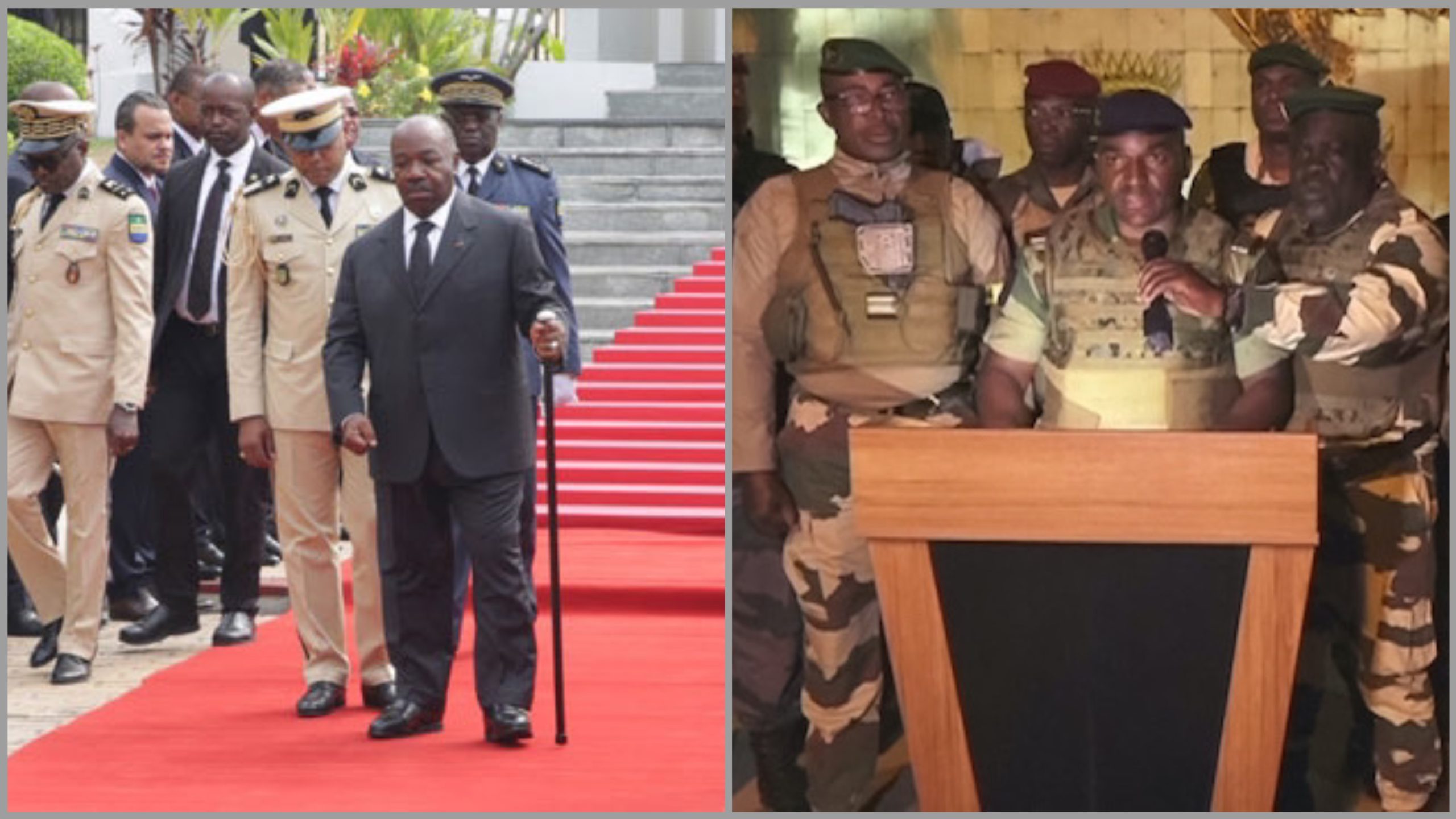 Gabon military officers declare coup after Ali Bongo wins disputed election
A group of senior military officers have announced a coup in Gabon following the country's presidential election result.
They appeared on the national TV channel Gabon 24 declaring they were seizing power following President Ali Bongo's victory.
Nearly a dozen soldiers said they represented all security and defence forces in the Central African nation, adding that election results were cancelled, all borders were closed until further notice, and state institutions dissolved.
Sounds of gunfire were also reported in the Gabonese capital Libreville on Wednesday morning.
The officers said: "In the name of the Gabonese people… we have decided to defend the peace by putting an end to the current regime."
Mr Bongo's reappointment for a third term as president would have continued his family's grip on power of the resource-rich but poverty-hit nation – his father Omar Bongo was its president from 1967 until his death in 2009.
Opposition groups argued the result was fraudulent after it was announced Mr Bongo had won 64% of the vote.