Idubor, giant prince of Benin who could uproot palm trees with his bare hands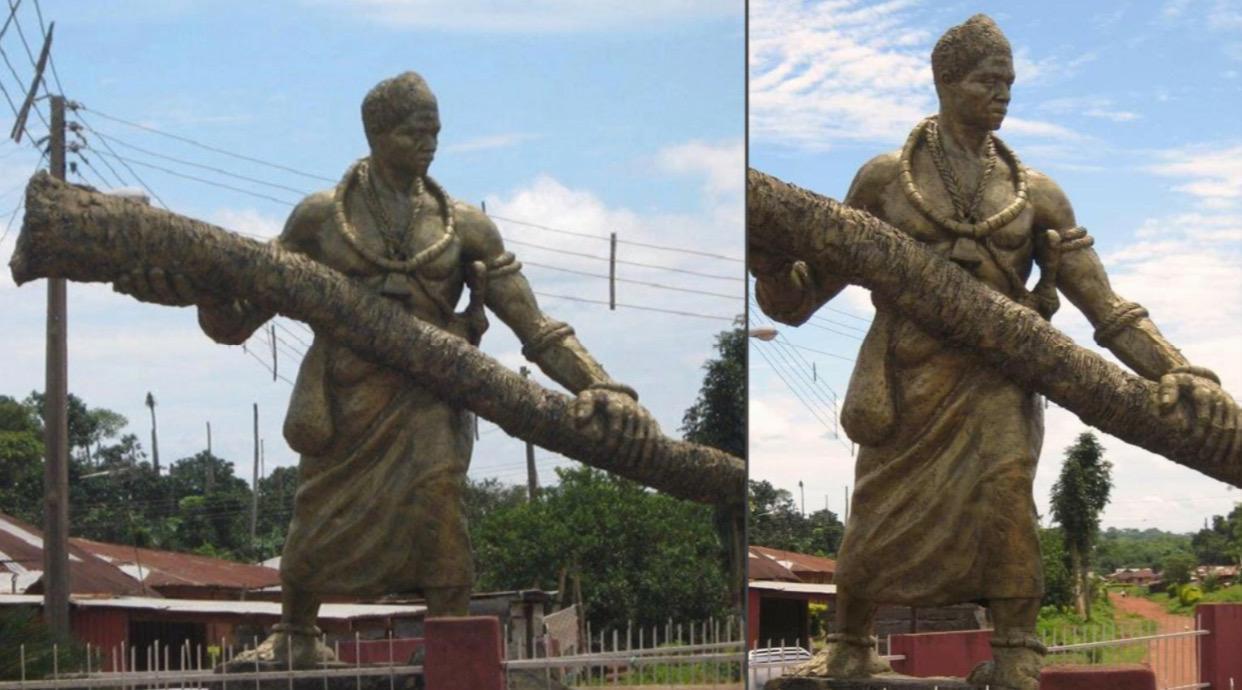 The facts about Africa's giant race and its extinction is still a mystery to the world today. The more we look for origin and disappearance, the more closer we get to it. The few remains of history teaches us that Africa had giants.
Idubor from the ancient Kingdom of Benin, currently located in Southern Nigera, was one of such giants of African descent.
Also named Arhuanran he was born in the 1500s. He was supposed to become Benin's Oba, but he had been refused because at the birth he did not cry as their culture denied a child that didn't cry during birth to be a king.
His younger brother Esigie, who was born a few hours after he was born, was granted the right of Oba (King).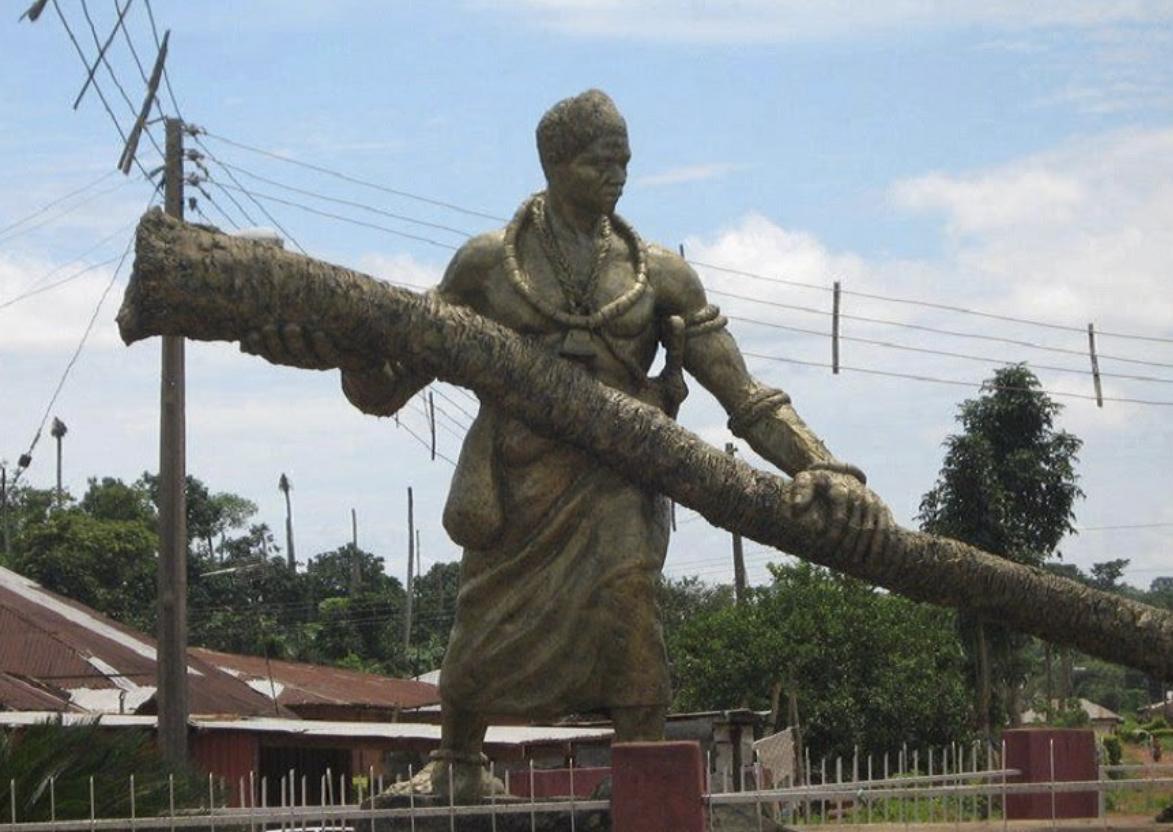 While they grew up, Idubor's knowledge of losing throne to his younger brother made him furious and this prompted him to go to war with his younger brother on many occasions.
In an effort to quench the conflict, their father, before he died, carved out dukedoms for both brothers. Idudor, the Duke of Udo, a town which was not that far from Benin. But Idudor was not content with that as he continued the war against his brother and planned ahead to kill him as well.
Idudor, who grown a giant at this time, he was a conqueror who fought many battles and crashed many. He was known for uprooting palm trees with his bare hands, as stories of his legend went on, he also swept the ground with palm fronds.
Edo Historical Traditional Cultural Heritage, records that Idudor was a great competitor, impressive in size and strength, giving him major advantage in battle.
Just after death of the king(his father), his young brother Esigie ascended the throne, and many assumed that this would be the end of the rivalry between the brothers, but they were unreasonable.
Idudor moved back to Udo, refusing to accept his brother as king. From there with his army and his newly acquired magical prowess, he began to attack the capital, Benin.
An oral account of the war between the two brothers states that Idudor even put spells on his brother's coronation beads, which drove Esigie mad for a couple of days before he was healed.
One of the bloodiest wars in the history of Benin is said to be the war between these two brothers.
The war ended with the defeat of Idudor and his army in battle, and then he drowned himself in a lake called Odighi N'Udo.
Historians say that the victory of Esigie was during the season of planting, and it was necessary because many of the members of the army of Idudor were farmers and went to their farms.
Esigie went on to become one of Benin's finest Obas. He also established a close friendship with Portugal and was the first leader to develop diplomatic links with a European country in the West-African sub-region. But he did that with absolute independence from the power of Portugal.
He owed all he accomplished to the assistance of his mother, Queen Idia, for whom he established a special administrative role, known as 'Iyoba.' He also commissioned a 'highly enhanced metal art' that has been Benin's pride ever since.