A Teenager From Namibia Invents A "Sim-Less" and "Airtime-Free" Phone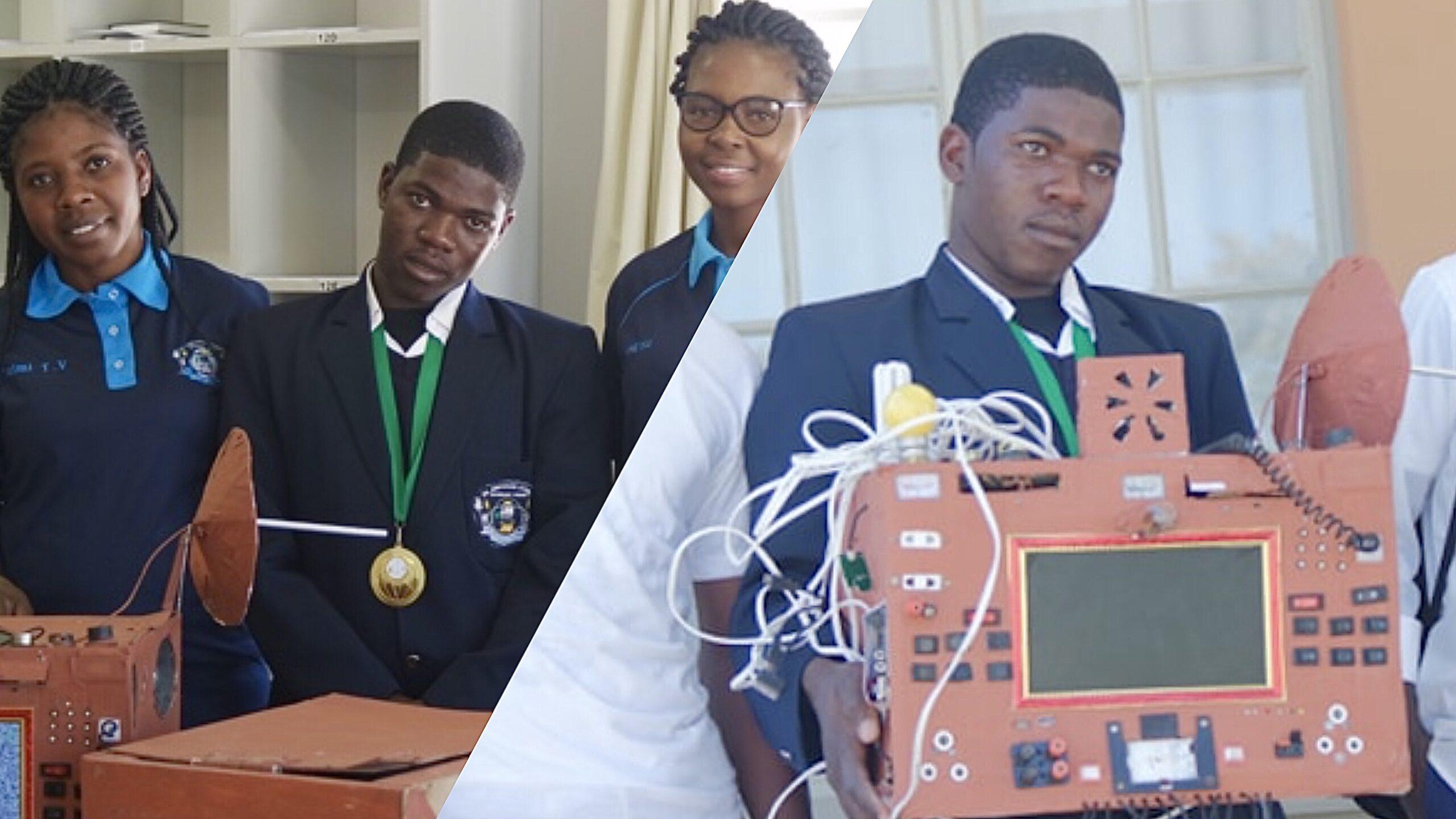 The invention of a secondary school student named Simon Petrus got Namibia's social media abuzz for the right reasons. Simon Petrus created a mobile phone that works with radio frequencies, no sim card nor airtime credit required. Calls can be made to anyone, anywhere, without interruptions, as long as they are done in an area with radiofrequency.
The invention, which took two years for him to complete, was put together using scraps of old television and mobile phones, and required over $2,000 funding from his unemployed parents who sacrificed a lot to ensure their son's project was successful.
Other than the sim-less phone, Petrus' invention is a whole unit comprising of the working radio, television, the light bulb, a fan, and a socket. According to reports, the phone is not Petrus' first invention. In 2015, the young man won first place at a competition for young innovators in Namibia for creating a machine that doubles as a seed drier and a cooler.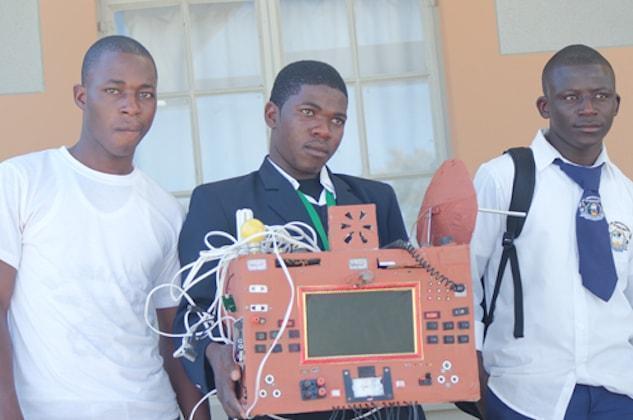 Simon Petrus clinched won first place at the regional level for his "free-to-call" phone in 2016. "When he won in 2015, some judges thought that there was an engineer at home who was helping him. But the only help he has is from us the teachers here at school. He came up with his project," Taimi Vatileni, Petrus's science teacher told New Era.
Vatileni also described the young inventor as an average student "in general", but one who led his peers in the sciences. Petrus aspires to become an electronics engineer after school.
Indeed Namibia is currently boasting a good number of young innovators and a variety of revolutionary projects. In 2015, a Namibian student, Gerson Mangundu, developed the country's social network site – Namhook. In 2014, Josua Nghaamwa built a satellite booster with scraps to enhance internet connectivity in the rural areas of Namibia where there are weak signals.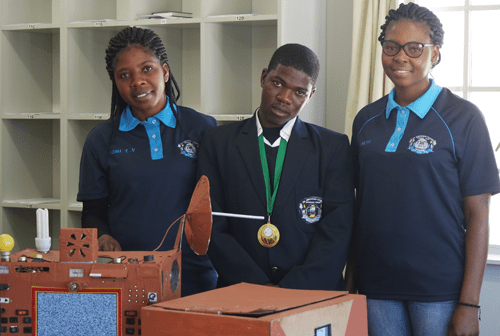 Also, at Abraham Iyambo Senior Secondary School, where Simon Petrus is a student, a young lady, Adreheid Hamutumwa made a bath soap with indigenous plant roots and animal fat. Her invention won third place at the regional level of the NamPower competition for innovators in 2016.
Source: THE AFRICAN DREAM