King Oyo, the world's youngest king who ascended the throne at age 3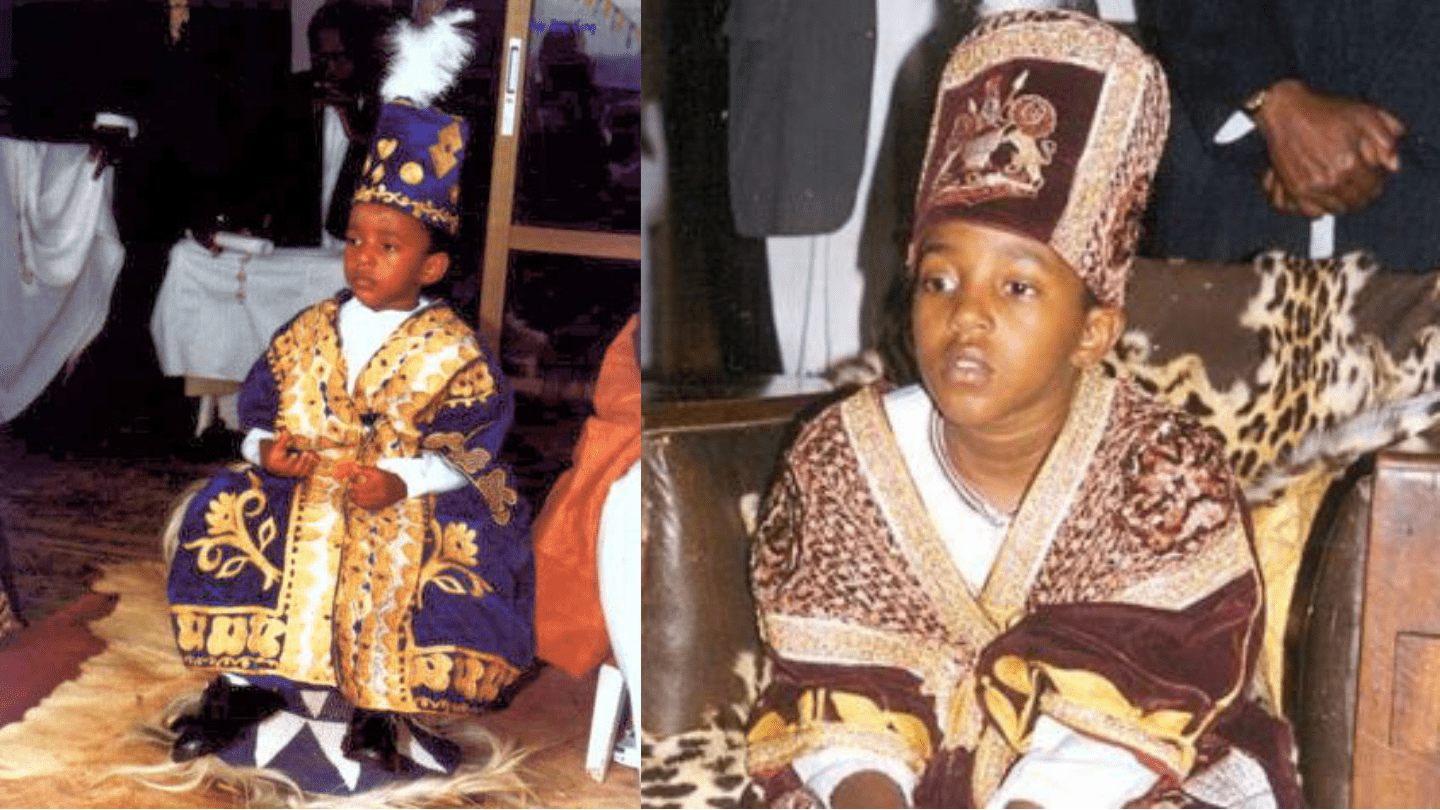 Many kids will play games or have fun outside with their friends at age 3, but not for King Oyo Nyimba Kabamba Iguru Rukidi IV, who was already learning how to rule a kingdom of more than 2 million people at a very young age.
Rukirabasaija Oyo Nyimba Kabamba Iguru Rukidi IV, King Oyo, is the reigning Omukama of Toro, in Uganda. He was born on 16 April 1992 to King Patrick David Mathew Kaboyo Olimi III and Queen Best Kemigisa Kaboyo. Three and a half years later, in1995, Oyo ascended to the throne and succeeded his father as the 12th ruler of the 180-year-old Toro Kingdom.
King Oyo of Toro Kingdom, one of four kingdoms in Uganda, East Africa is holding the record as the "World's Youngest Monarch" in the Guinness World Records Book.
Background
What is now Uganda was made up of independent kingdoms and communities led by Tribal Chiefs and Kings in pre-colonial times. Although most societies in Uganda, like communities in its north and northeast, were loosely established by clan leadership structures, other communities such as Bunyoro, Buganda, Ankole and Toro were organized monarchies.
In 1966, in addition to their potential to be dividing forces and thus a threat to the nascent republic, the political powers of the traditional leaders were abolished by the nationalist movement led by Milton Obote, who opposed the kings because of their association with British colonialists. Political turmoil and civil strife dominated the 1970s and 1980s, contributing to severe consequences for cultural institutions. Many of the leaders, including Buganda's Kabaka Mutesa and Toro's Omukama Patrick Kaboyo, were forced into exile to escape the government of terror. It was not until 1986 that the kingdoms were restored by President Yoweri Kaguta Museveni through an amendment to the Constitution in 1993. In pre-colonial times, the kingdoms would never enjoy the sovereignty they had, but they would be instrumental in mobilising the nation toward social and economic recovery.
Toro Kingdom
Toro lies in the mid-western part of present-day Uganda, with its capital, Fort Portal. The community of Toro, known as Batooro or Batoro, make up 3.2 percent of Uganda's 35.5 million people (2012 estimate). The Kingdom is controlled by the dynasty of Babiito, whose history goes back as far as the 14th century. According to oral history, in 1822, Prince Olimi Kaboyo Kasunsunkwanzi, son of the King of Bunyoro, annexed the southern part of the Kingdom of his father and founded what is today known as Toro.
Title of king Oyo
Oyo Nyimba, is known as Omukama, meaning "King" and Rukirabasaija, meaning "the greatest of men" in Toro. Even though he is considered the Batooro's sovereign king, the authority of Oyo Nyimba is restricted to cultural duties.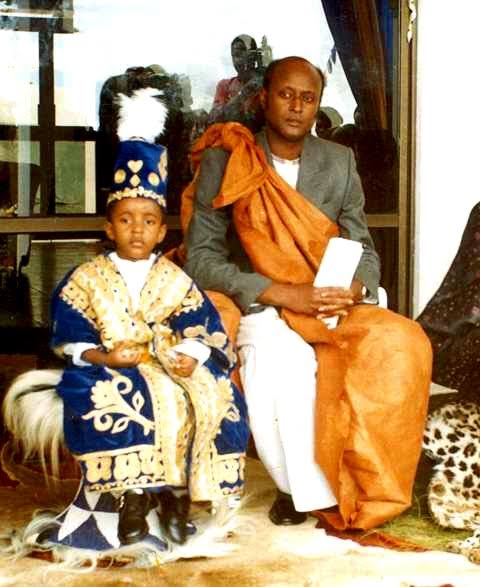 Coronation of the young King Oyo
The death of his father King Kaboyo in 1995 simply means that the Crown Prince had to take on the role of King in his childhood. The rituals of handing over the reins of power to Oyo began at 2 a.m. on 12 September 1995, a week after the late King's burial. They included a mock battle at the entrance of the palace, fought between the enemy forces of the "rebel" prince and the royal army, and a test of Oyo's divine right to the throne, in which the Omusuga, head of the royal clan, called upon the gods to hit Oyo dead if he was not of royal blood. Upon passing the test, Oyo was allowed to sound the Nyalebe, a sacred Chwezi drum, as his forefathers had done. Then he was blessed with the blood of a bull and a white hen.
At 4 a.m., Oyo was crowned King in the midst of a jubilant crowd and entered the palace as the new ruler of the Kingdom of Toro. His first meal was served as King, consisting of millet dough. He sat in the lap of a virgin girl and swore allegiance to the Crown while lying on his side on the ground.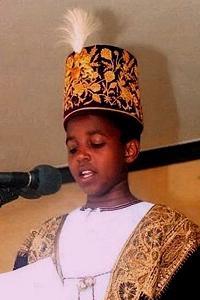 Cultural rites followed a religious ceremony presided over by the Anglican Bishop, Eustance Kamanyire. President Museveni attended the coronation celebrations, paying tribute to the new King.
Regency
Three regents were tasked with overseeing the growth of King Oyo in the role of King and dealing with the cultural affairs of the Kingdom during the childhood and youth of the King. At the time of his crowning, the three regents included his mother, Queen Best (Queen Mother); his aunt/godmother, Princess Elizabeth Bagaaya; and President Museveni.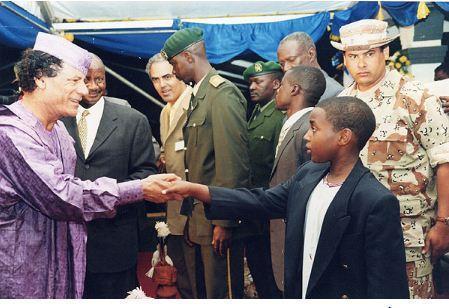 The late Colonel Muamar Gaddafi, the former President of Libya, was the patron of the Kingdom of Toro, who had close ties with the royal family. King Oyo, 9 years old, named Gaddafi the "defender" of the Kingdom and invited him to attend the 6th anniversary of the coronation in 2001. Gaddafi made donations to the Kingdom to help pay for the restoration of the Palace in Fort Portal.
Education background of King Oyo
One of the King's key tasks is to campaign for financial and social well-being donations to his subjects. Health, education, economic and cultural initiatives are all concerned. Also it is important to build people's confidence in the King and strengthen cultural identity. Oyo travels the world with the help of his regents and family to seek international support for Toro development. Most recently, on behalf of the Kingdom, Oyo received 100 wheelchairs distributed to five Toro regions. The Kingdom endorses other charitable programs through the Batebe Foundation of Toro, which operates a special education fund for children in need.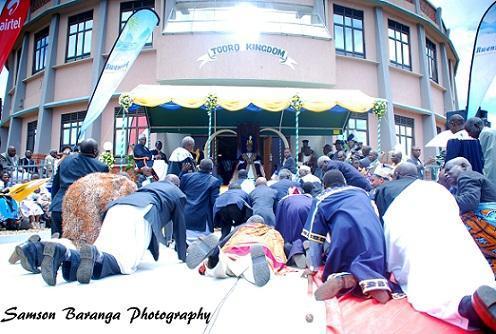 Oyo said that growing up he was more interested in playing with other children than running a kingdom. "When I was eight years old that's when I realised the responsibility I had, who I was and what I had to do.
"Everything fell into place; everything clicked. How I was going to do it, I wasn't sure, but I definitely knew who I was and what I had to do."
In school, where he had military guards hovering all over, Oyo said he realized that he was different from his colleagues as he had huge responsibilities.
"Outside of school is probably when I had to be a bit more serious, but when I was at school it was basically an environment that allowed me to be myself because the students around me treated me like any other student, which allowed me to be like them and to also see another side to me as a person — as a king, an individual and a student. It made me very down to earth, which I am very grateful for."
His kingdom is blessed with green pastures, wildlife and national parks, making it a tourism hub in Uganda, despite its socio-economic challenges.
King Oyo, who once said his mother was his greatest source of help, hopes to bring about the desired change that his subjects are hoping for, with a specific emphasis on health and education.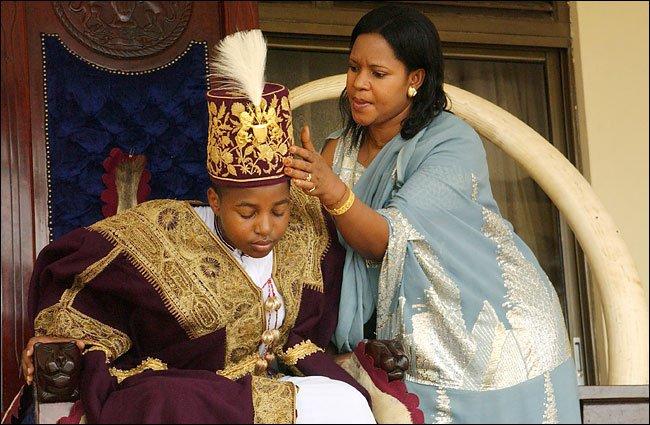 "I'd like to empower my people, to see them thriving, to see them out of poverty, to give them that platform or survival kit so they don't have to struggle to send their kids to school or to get money for transport or to take them to the hospital, while there aren't that many hospitals as well," he said.
"His age brings a lot of financial support from leaders who want to mentor him and see him succeed," Ruhweza Remigious, a 34-year-old carpenter who lives around the palace in Fort Portal was quoted by news site CNN in 2010.
"Most Africans are led by older people who don't do anything."
"He is young and eager, and we hope he will give us a better life and modernize our infrastructures."