Meet Afro-Russians, the Black Russians of African descent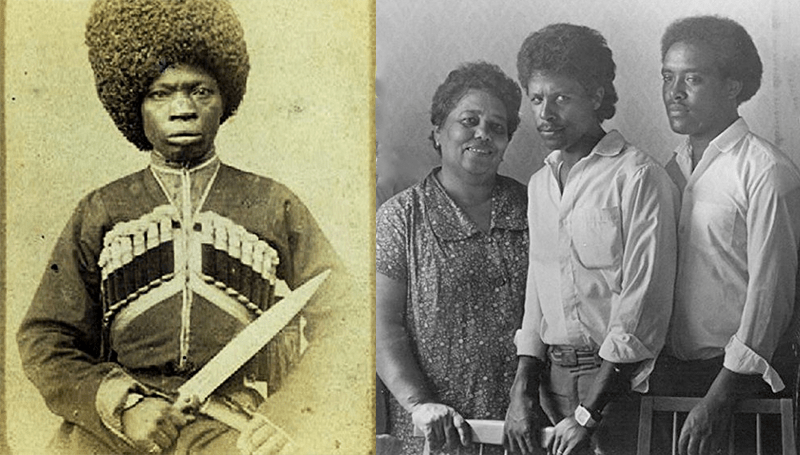 Afro-Russians, often known as Black Russians, are people of African heritage who settled in Russia many years ago. The Metis Foundation estimates that there were about 50,000 Afro-Russians in 2009
Even after Western European colonization of the continent, there was never a noticeable population of people of African heritage in Russia. For centuries, Russia was too remote from Africa to connect. Because Russia did not participate in the colonization of Africa or the Atlantic slave trade, it was unable to form meaningful contacts with African tribes or colonies. Despite this, Abram Petrovich Gannibal, a Russian of African heritage, rose through the ranks of the Russian Empire to become a general and nobleman.
After being kidnapped as a child by Ottoman forces in Logone (now Cameroon), he was sold to Russian ambassador Fedor Golovin in 1704 and given to Tsar Peter the Great, who set him free and adopted him. He ascended to nobility as an adult and worked for the Russian Empire in both civil and military capacities. Alexander Pushkin, the famous Russian poet, is his maternal great-grandfather.
Following the revolution, the Comintern brought some African-American families to the Soviet Union. Oliver John Golden and his wife Bertha Bialek, who brought a group of 16 Afro-American cotton experts with them; well-known African-American poet Langston Hughes, who brought a group of 22 filmmakers; Paul Robeson and his family; and many others were among them. Some of them remained in Russia, where their descendants now live.
The Soviet Union awarded scholarships to young people from African countries after they earned independence from colonialism. Between the late 1950s and 1990s, approximately 400,000 Africans studied in the former Soviet Union. The first substantial influx of Africans occurred in 1957, when the 6th World Festival of Youth and Students was held in Moscow. Because of their looks and the moment of their birth, mixed race African derived youngsters were dubbed "festival children."  Many Africans attended Russia's Peoples' Friendship University.