A widow by choice: Story of a young lady who married late boyfriend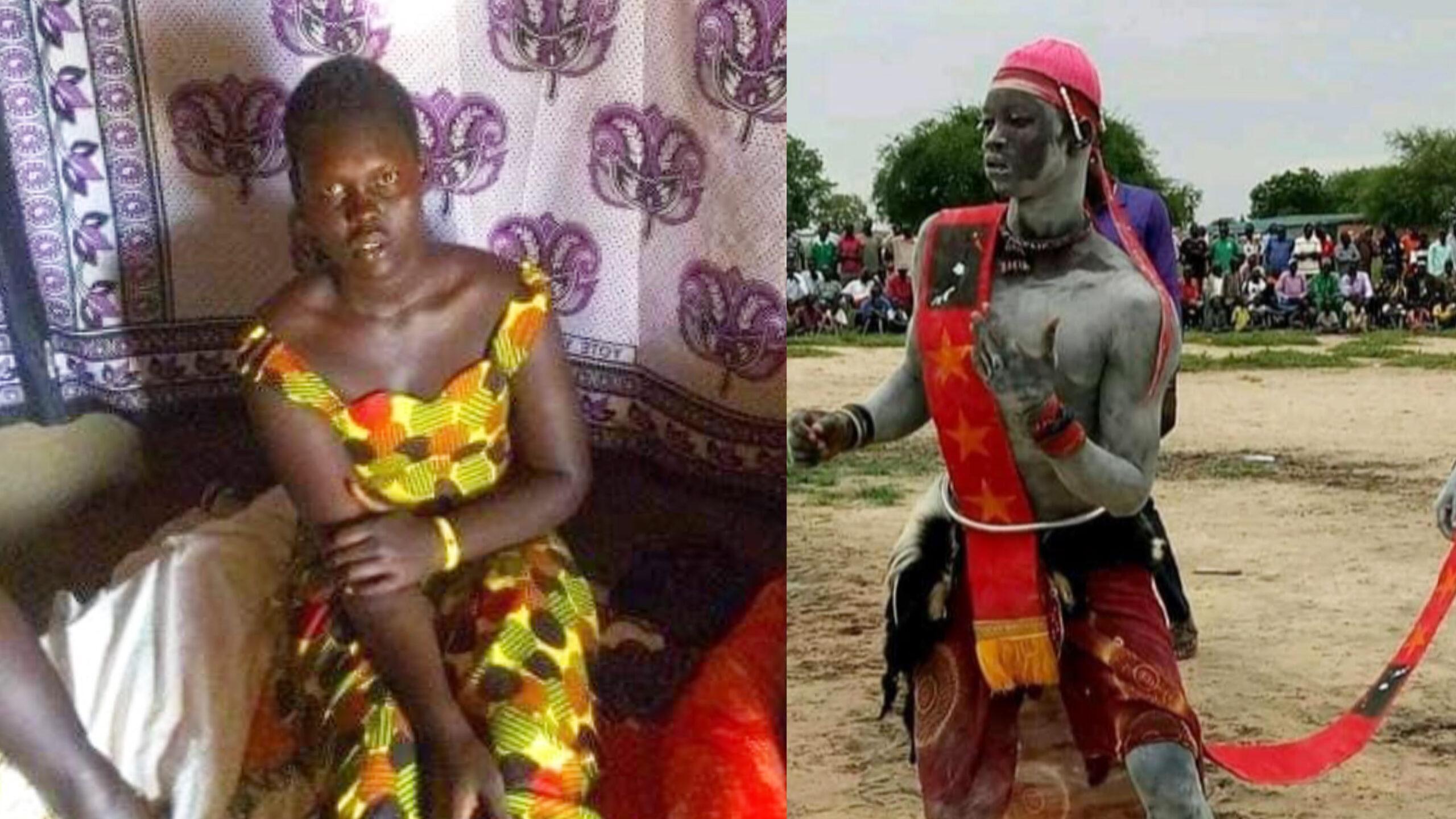 Nyanaleth Majok ( in African dress ) says she had a good dating period with her boyfriend Mayen Deng Lueth who was deaf and one of the great wrestlers in South Sudan, they both had planned to get married.
But unfortunately, death robed her boyfriend Mayen when someone for unknown reason murdered him. Some relatives say, Mayen's killer has been arrested.
Few days after the death of Mayen Deng, his girlfriend Nyanaleth came out in one of the rare bold decision and walked over to Mayen's parents.

She narrated her courting history with the late boyfriend and finally declared that she has decided to become the wife to late Mayen.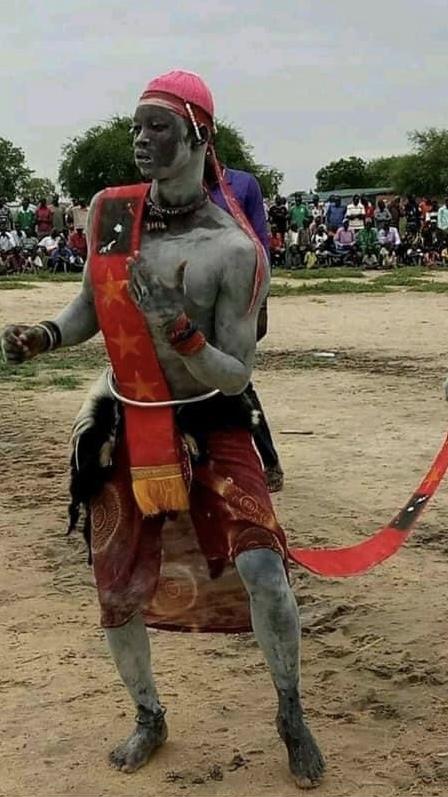 Excitement rocked the family upon hearing the decision of young Nyanaleth to become wife for their late son.
According to Dinka culture, Nyanaleth will be given to one of the living brothers of Mayen in inheritance to bear children who will be called after the name of late Mayen. Nyanaleth will remain henceforth Mayen's wife although he is not alive.