Kofi Annan: A Legacy of Diplomacy and Global Leadership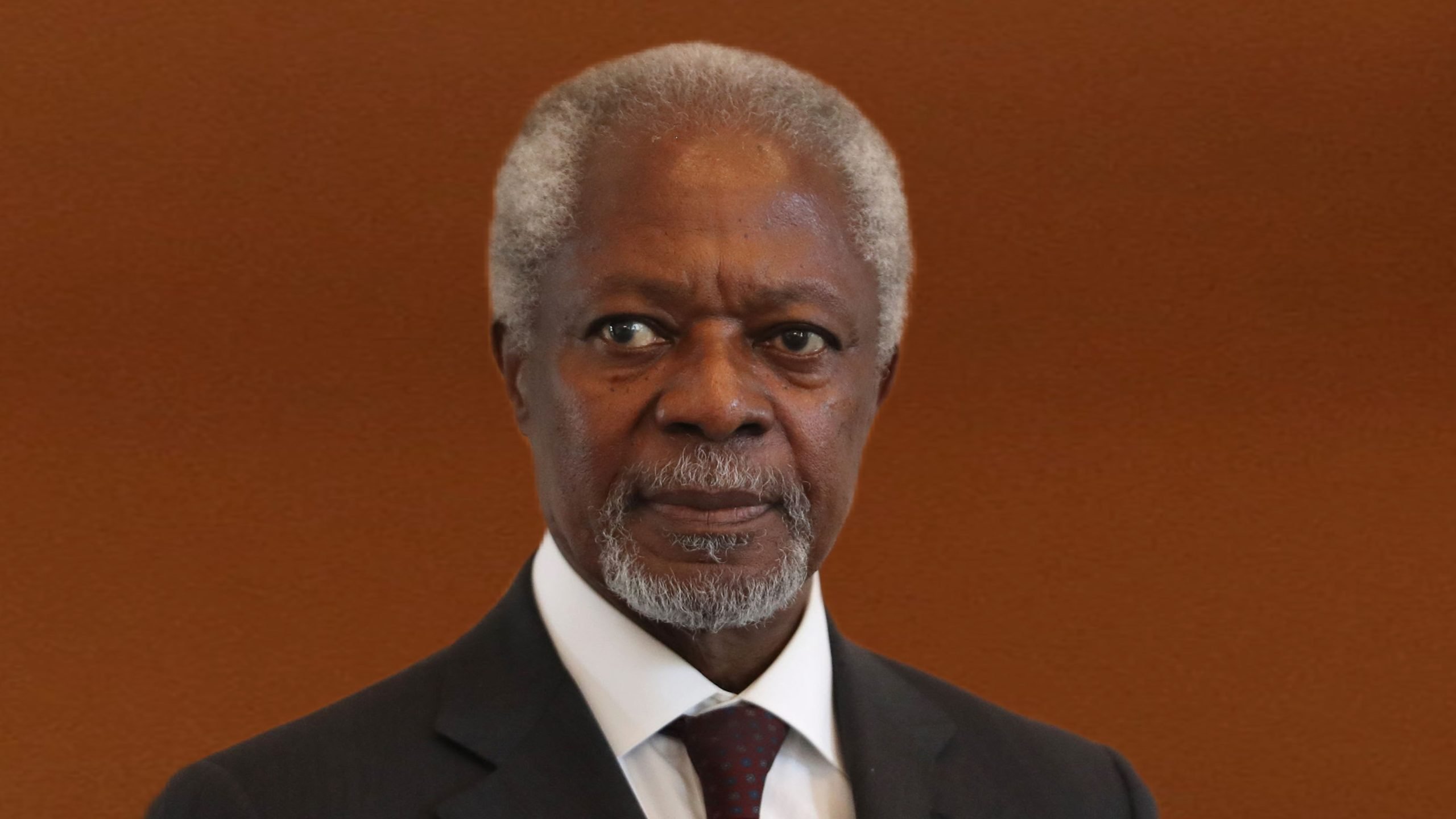 Kofi Annan, a distinguished Ghanaian diplomat, left an indelible mark on the world stage during his tenure as the seventh Secretary-General of the United Nations.
Born on April 8, 1938, in Kumasi, Ghana, Annan's life journey was defined by unwavering commitment to peace, human rights, and international cooperation. This article explores the life and achievements of this remarkable leader.
Early Life and Education
Kofi Atta Annan was born into an accomplished family in Ghana. His father was a provincial governor and a traditional tribal chief.
Annan's early education in Ghana was followed by studies in Switzerland and the United States. He graduated with a degree in economics from Macalester College in Minnesota and later earned a master's degree from the Graduate Institute of International and Development Studies in Geneva.
Rise Through the United Nations
Annan's career at the United Nations began in 1962, and he steadily rose through the ranks. He served in various key positions, including Director of Budget and Finance, and as Under-Secretary-General for Peacekeeping Operations during a period of complex international conflicts.
His calm demeanor and diplomatic skills earned him respect within the organization.
Secretary-General of the United Nations
Kofi Annan assumed the role of UN Secretary-General on January 1, 1997. His leadership coincided with tumultuous times, with conflicts and crises around the world.
Annan played a pivotal role in addressing these challenges, advocating for diplomacy, peacekeeping, and human rights.
Nobel Peace Prize
In 2001, Kofi Annan and the United Nations were jointly awarded the Nobel Peace Prize.
The Nobel Committee recognized their efforts "for their work for a better organized and more peaceful world." This prestigious honor underscored Annan's commitment to global peace and diplomacy.
Champion of Human Rights
Annan was a staunch advocate for human rights and took steps to strengthen the UN's role in this area. He emphasized the Responsibility to Protect (R2P) doctrine, which outlined the international community's responsibility to prevent and respond to atrocities, protecting vulnerable populations.
Sustainable Development and HIV/AIDS
Under his leadership, the United Nations intensified its focus on sustainable development, culminating in the Millennium Development Goals (MDGs). Annan also played a critical role in mobilizing global efforts to combat the HIV/AIDS pandemic.
Legacy and Continued Impact
Kofi Annan's legacy extends far beyond his years as Secretary-General. His dedication to diplomacy, conflict resolution, and international cooperation continues to inspire leaders and individuals worldwide.
After leaving the UN, he remained involved in peace and humanitarian efforts through organizations like the Kofi Annan Foundation.
Passing and Global Mourning
Kofi Annan passed away on August 18, 2018, in Switzerland, but his vision of a more just, peaceful, and cooperative world endures. His passing was mourned globally, with leaders and citizens alike recognizing his extraordinary contributions to humanity.
Kofi Annan's life and work exemplify the potential for diplomacy and international cooperation to address global challenges. His legacy serves as a guiding light for future generations, reminding us of the importance of working together for a better world.