Dikembe Mutombo: From NBA Courts to Humanitarian Hearts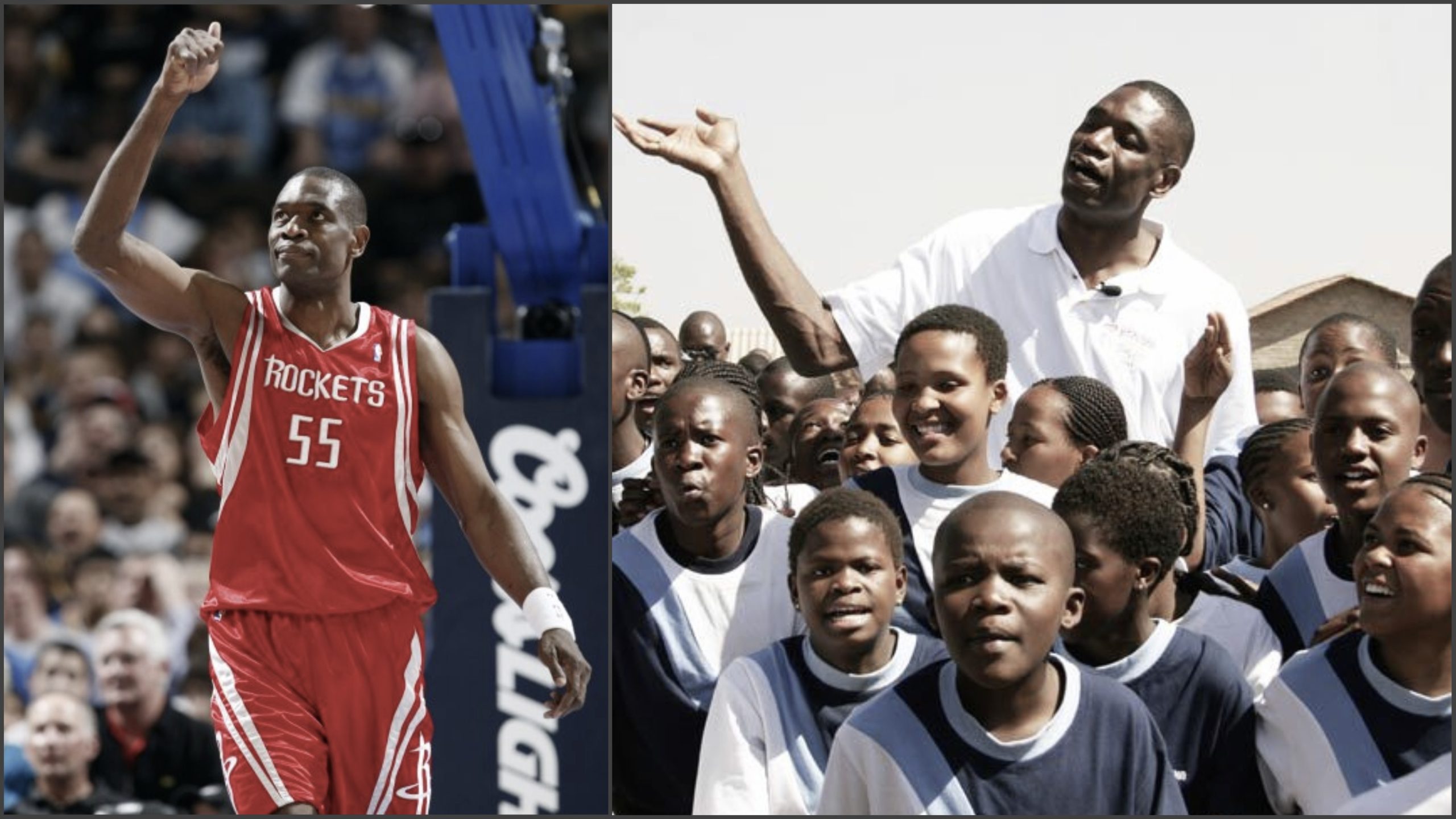 Dikembe Mutombo is a former professional basketball player who is widely recognized for his impressive career in the NBA (National Basketball Association) and his humanitarian efforts off the court. Here's a brief overview of his life and contributions:
Early Life and Education
Dikembe Mutombo was born on June 25, 1966, in Kinshasa, Democratic Republic of the Congo (formerly Zaire).
He moved to the United States to attend college at Georgetown University, where he played college basketball and graduated with a degree in linguistics and diplomacy.
NBA Career
Mutombo's exceptional height (7 feet 2 inches) and shot-blocking abilities made him one of the most dominant defensive players in NBA history.
He played for several teams during his NBA career, including the Denver Nuggets, Atlanta Hawks, Philadelphia 76ers, New Jersey Nets, New York Knicks, and Houston Rockets. Mutombo was an 8-time NBA All-Star and a 4-time NBA Defensive Player of the Year.
Humanitarian Work
Beyond his basketball career, Mutombo is renowned for his humanitarian efforts. He has been involved in various charitable initiatives, including supporting healthcare and education projects in Africa.
He funded and opened a hospital bearing his name in the Democratic Republic of the Congo, providing medical care to underserved communities.
Legacy
Dikembe Mutombo's legacy extends beyond the basketball court. He is celebrated not only for his sporting achievements but also for his dedication to improving the lives of others, particularly in his home country of the Democratic Republic of the Congo.
Mutombo's commitment to philanthropy and humanitarian work serves as an inspiration to many athletes and individuals seeking to make a positive impact on the world.