Meet Chief Nyamwana, the White traditional ruler of Lunda tribe in Zambia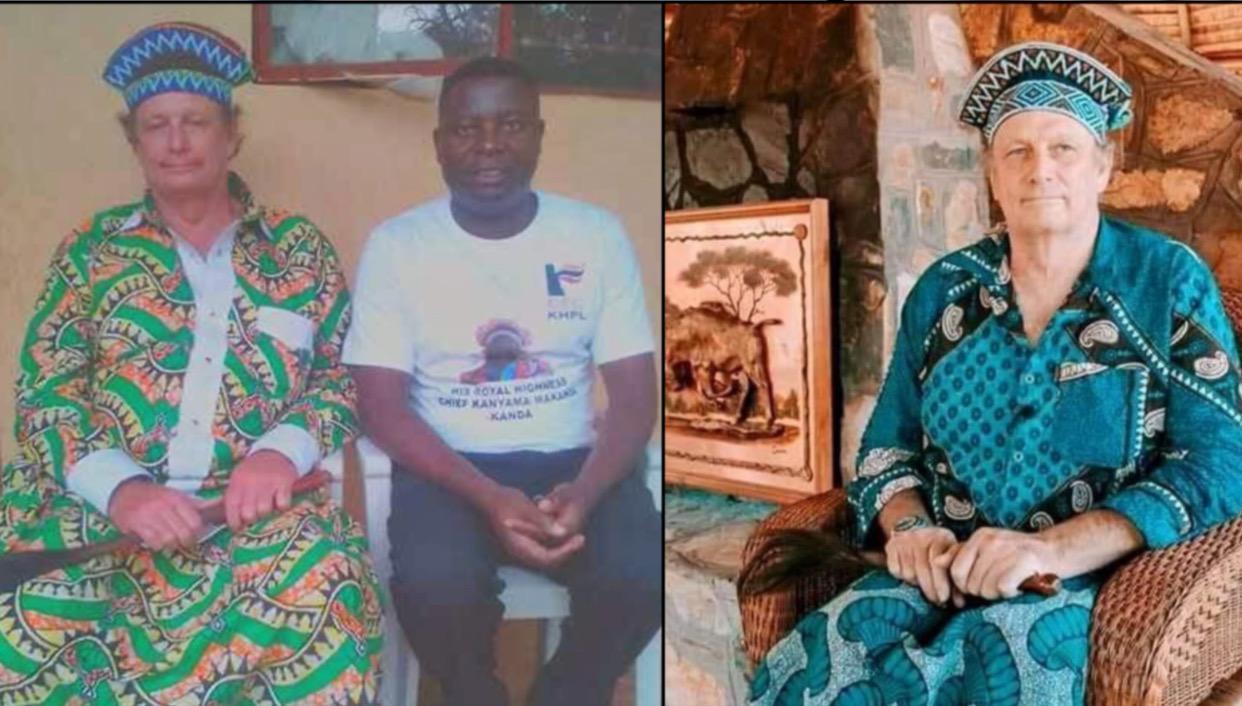 Chief Nyamwana is the only white who is a traditional leader of Lunda tribe of Mwinilunga District in Zambia.
In the 17th century Lunda, under its ruler, Mwata Yamvo or Mwaant Yav and the capital of Musumba, formed the Lunda (Balunda, Luunda), which is now the democratic Republic of Congo along the Kalanyi River.
From there they extended widely over Katanga and to East Angola, the Luapula valley (the eastern Lunda or the Kazembe-London valley), and North-West Zambia (the Kanongesha-Lund and the Ishindi-Lunda, Gabon, the Republic of the Congo).
Peter Fisher was born from Israeli parents in Zambia. After the death of his parents living in Mwinilunga he was adopted by Chief Nyamwana of the Lunda. He was declared the heir to his thrown, as Chief Nyamwana had no son to succeed him.
Peter speaks less English; rather he speaks Lunda proficiently and rejects to be called "Chindeli," which means a white person in Lunda. As chief Nyamwana he was sworn in in 2015, in line with his predecessor's wish.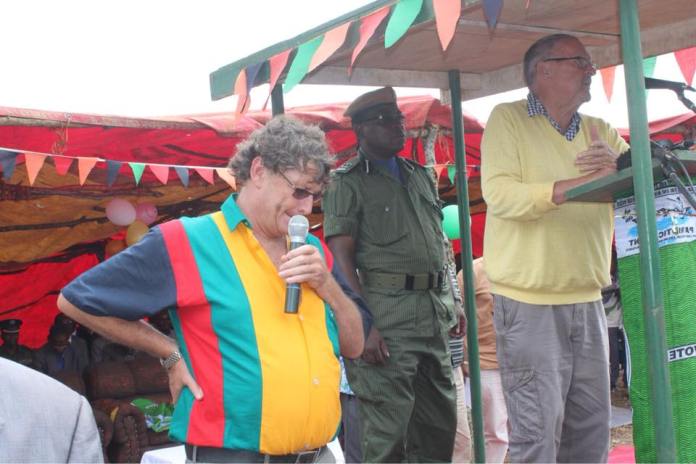 He is a Stanley Fischer brother who has dual citizenship in Israel and worked as governor of the Bank of Israel, chief economist at the World Bank and Vice Chairman of the US Federal.