Ivory portrait of Queen Mother Idia of Benin Empire. Looted by British 123 years ago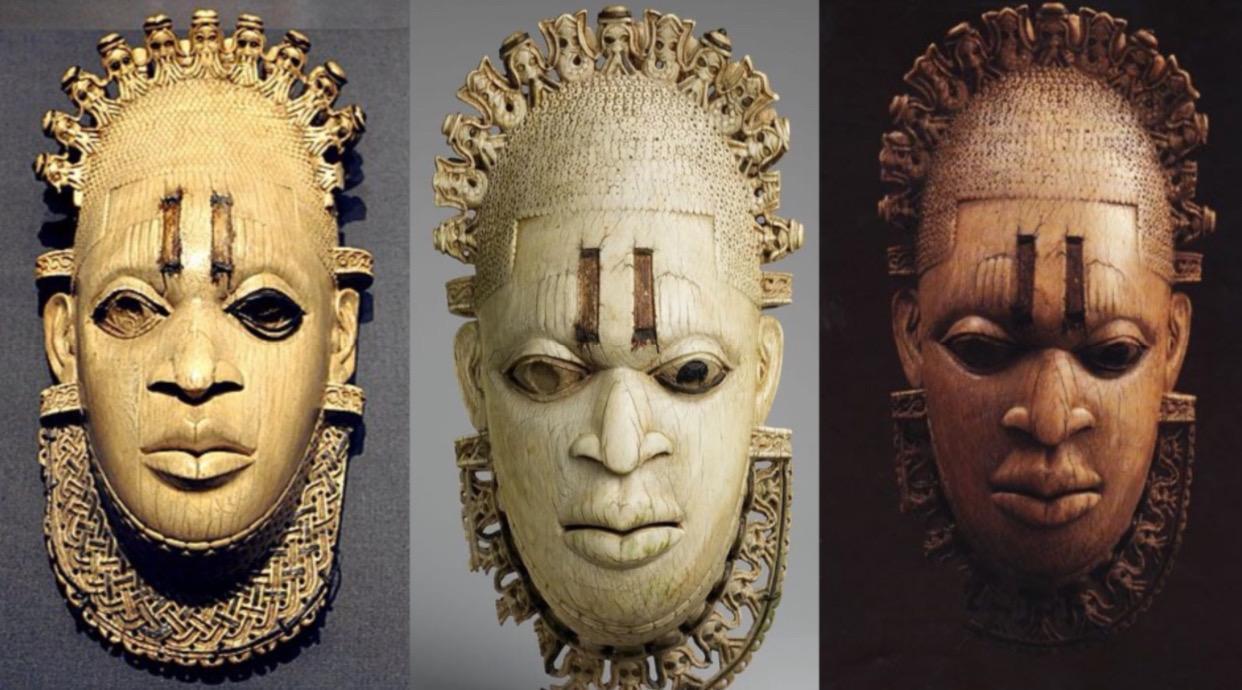 The Benin ivory mask is a miniature ivory sculptural portrait of Idia, the first Iyoba-or Queen Mother-of the Benin Empire of the 16th century, taking the shape of a traditional African mask.
This ivory portrait of Queen Mother Idia from the 16th century is among the most celebrated works by The Met. It is one of four ivory pendant masks, which was one of the prestigious artifacts of the Oba of Benin, taken by the British on the punitive expedition in 1897.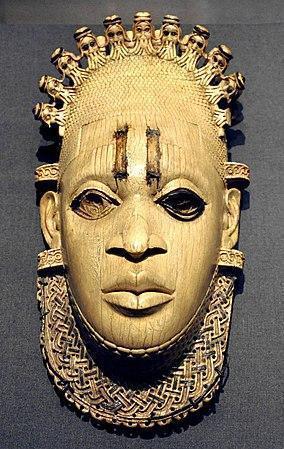 The British Museum in London and the Metropolitan Art Museum in New York City have two nearly similar masks.
Both feature a cool, beaded headrest face of the Queen Mother, a beading choker, an iron inlay in the eye, all of them framed by an open-work tiara and a symbolic collar, and double loops on each side to connect the pendant.
Examples of the same theme are also available at the Seattle Art Museum and the Linden Museum, and one in a private collection, both taken during the British Benin Expedition of 1897.
Moreover, since 1977, the FESTAC 77, the major pan-African cultural festival that has selected the replica of the mask produced by Erhabor Emokpae to be the official emblem of modern Nigeria, this example has become a cultural emblem.