Africa's Sahara Desert is more times bigger than United States of America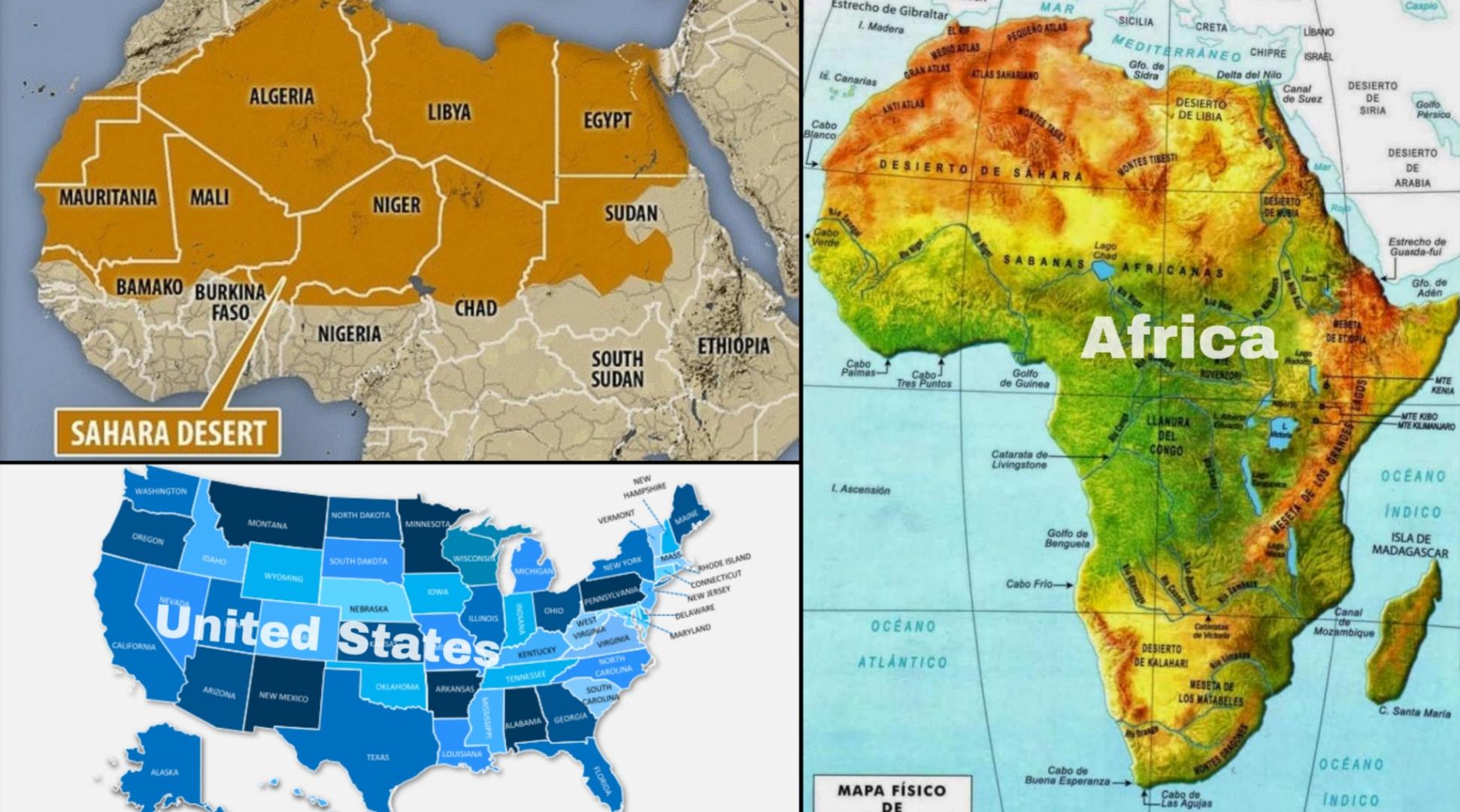 Sahara Desert
The Sahara is a desert on the African continent. With an area of 9,200,000 square kilometres (3,600,000 sq mi), it is the largest hot desert in the world and the third largest desert overall, smaller only than the deserts of Antarctica and the Arctic.
The desert comprises much of North Africa, excluding the fertile region on the Mediterranean Sea coast, the Atlas Mountains of the Maghreb, and the Nile Valley in Egypt and Sudan.
It stretches from the Red Sea in the east and the Mediterranean in the north to the Atlantic Ocean in the west, where the landscape gradually changes from desert to coastal plains. To the south, it is bounded by the Sahel, a belt of semi-arid tropical savanna around the Niger River valley and the Sudan Region of Sub-Saharan c 1 #a Africa.
United States
The United States of America (USA), commonly known as the United States (U.S. or US) or America, is a country located primarily in North America, consisting of 50 states, a federal district, five major self-governing territories, and various possessions.
At 3.8 million square miles (9.8 million square kilometers), it is the world's third- or fourth-largest country by total area.