Capt. Theresa Claiborne, the first Black female pilot in the US Air Force (USAF)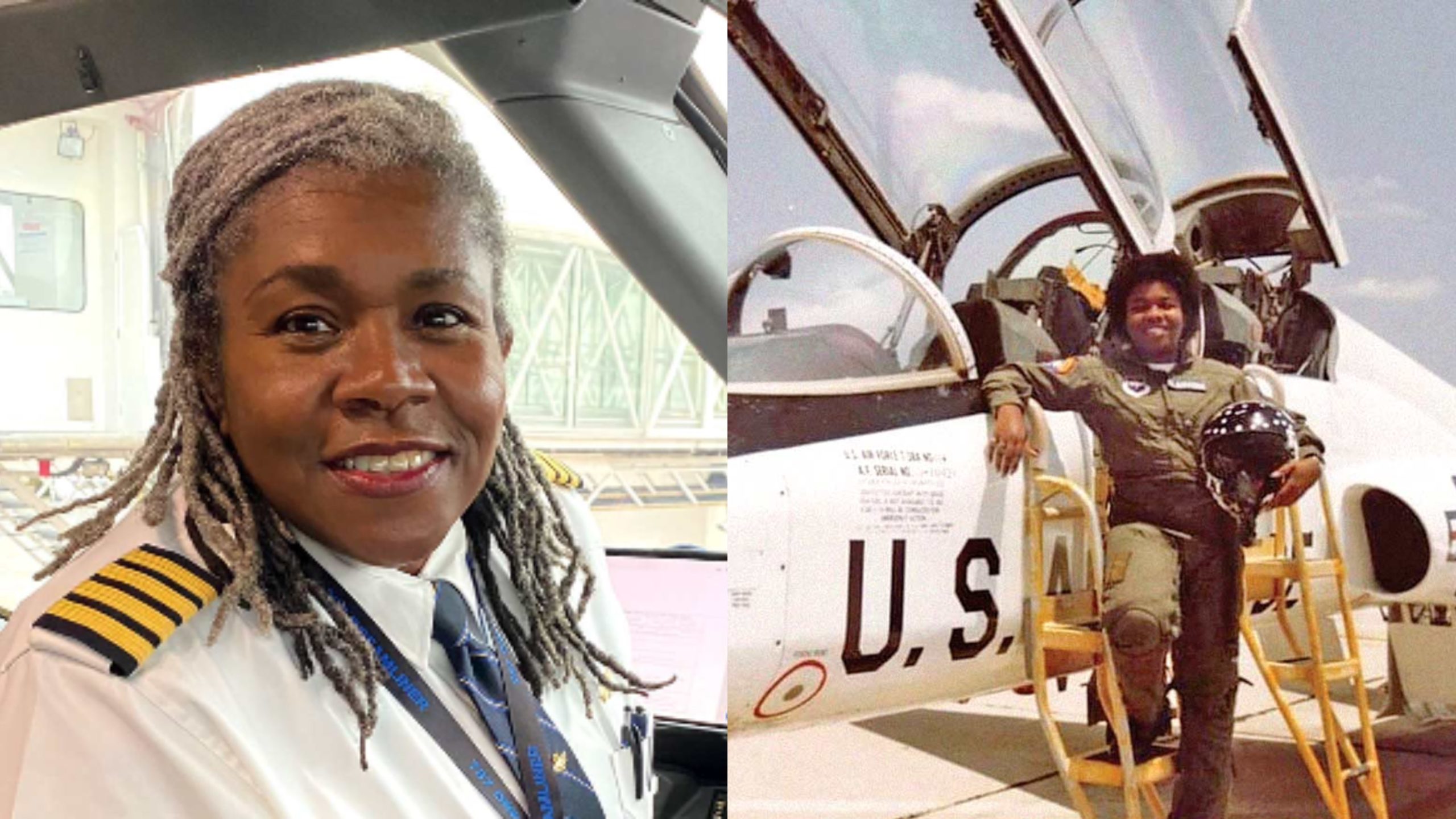 Captain Theresa Mae Claiborne was the first African American woman to become a U.S. Air Force pilot.
Theresa Mae Claiborne is a native of the United States, having been born on May 25, 1959 to parents Wayne Morris Sr. and Dorothy Claiborne in Emporia, Virginia. Because of the Claibornes' military history, they were able to visit many different countries.
Theresa attended Elk Grove Senior High and graduated at the top of her class. After that, she went to college at California State University, Sacramento, where she earned a degree in 1981 with a focus on the intersection of media, culture, and communication.
After completing the Air Force ROTC program at UC Berkeley on June 20, 1981, Claiborne was commissioned as a second lieutenant in the United States Air Force.
On September 16, 1982, now-Lt. Claiborne became the first African American female pilot in the United States Air Force after she completed Pilot Training at Laughlin Air Force Base in Texas. Claiborne was a KC 135 pilot out of Loring Air Force Base in Maine during her time as an active-duty service member, where she attained the rank of Captain.
Even though Captain Claiborne's active duty service ended in September 1988, she remained in the United States Air Force Reserves as a flight commander and instructional pilot until she was promoted to Lieutenant Colonel in November 2001.
United Airlines hired Lt. Colonel Claiborne on January 15, 1990, in the position of flight engineer. She rose through the ranks and is now the captain of a Boeing 757/767 jetliner.
Claiborne was not the first black woman pilot for Unites states, but she was one of few such women in that profession. As of the year 2019, she was just one of 15 black women that flew for the company. After logging over 15,000 hours of flight time as a civilian, Lt. Colonel Claiborne was promoted to the rank of captain at United.
While still employed at United, Lieutenant Colonel Claiborne officially retired from the United States Air Force Reserves on January 6, 2003. In 2015, twelve years later, she joined Sisters of the Skies, an organization founded by Lt. Christine Angel Hughes to "pave the way for a new generation of Black female pilots" by inspiring and supporting young African American women who want to fly for the U.S. military or commercial airlines.
Mentoring, recruitment training, scholarship opportunities, and professional development courses were all provided by Claiborne and the other Sisters of the Skies members.
Captain Theresa Mae Claiborne lives in Sacramento, California.